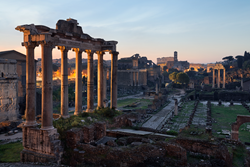 GetUWired Founder and CEO Lee Goff was hand-picked by Infusionsoft's founders to attend the Elite Forum.
(PRWEB) March 27, 2014
GetUWired CEO Lee Goff and Vice President of Operations Melissa Allen are honored to be attending Infusionsoft's Elite Forum in Phoenix, Ariz., this week. Lee was hand-picked by Infusionsoft founders Clate Mask and Scott Martineau to attend this exclusive event because of his close relationship with Infusionsoft and GetUWired's impeccable reputation in the Infusionsoft community.
What is the Infusionsoft Elite Forum?
The Infusionsoft Elite Forum is an invitation-only event held by Infusionsoft every year. Infusionsoft carefully selects the best-of-the-best entrepreneurs from around the world to attend this three-day forum, which is designed to help small businesses break the $1 million mark.
What will participants learn at the Elite Forum?
The Elite Forum's comprehensive curriculum covers all the details that small business owners need to know to grow their businesses by $10 million or more. Some of the topics to be covered include:

How to attract, retain and hire the right people
Building your leadership team
See your employees act like owners
Find out what kind of capital is right for your business at this stage and the next
Learn how to raise the various types of capital at each stage in your business
Stories of success (and failure) to learn from
How to tie daily operations to long-term vision
And much, much more!
About Infusionsoft's founders, the Elite Forum presenters
Clate Mask has been educating and mentoring entrepreneurs for more than 10 years. He is particularly passionate about helping small businesses because of his experience taking Infusionsoft from a struggling startup to a leader in the automation industry. Clate has been named an Ernst & Young Entrepreneur of the Year finalist, a Top 100 Small Business Influencer by Small Business Trends, and Business Leader of the Year by the Arizona Technology Council. He is also the co-author of the New York Times bestseller Conquer the Chaos: How to Grow a Successful Small Business Without Going Crazy.
Scott Martineau leads Infusionsoft's Demand Generation team and oversees marketing activities. His first-hand experience building Infusionsoft from the ground up gives him the ability to intimately understand the needs of small business owners. It also gives him the motivation to continuously advance Infusionsoft's software in ever more innovative ways. Scott is also the co-author of the New York Times bestseller Conquer the Chaos: How to Grow a Successful Small Business Without Going Crazy.
For more information about GetUWired, visit http://www.GetUWired.us or call 877-236-9094.