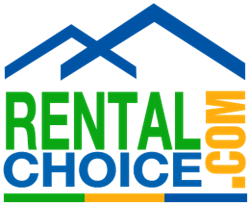 Las Vegas, NV (PRWEB) March 31, 2014
Rental Choice(.com) is proud to announce a new advertising partnership with Triumph Property Management, Inc. Triumph Property Management provides superior rental management services to landlords and tenants in Las Vegas, NV.
As a result of the new partnership, the Rental Choice (.com) directory will feature Triumph Property Management, who will receive custom advertising that focuses on their property management services. Visitors to Rental Choice (.com) are able to learn more about Triumph Property Management by visiting their profile page on the directory. This profile page allows users to click through to Triumph Property Management's website, which lists properties currently under their management. Users can also call Triumph Property Management directly or submit a brief contact form to communicate via email.
Triumph Property Management's mission is to make the entire property management process easier for investors, allowing them to make money while Triumph handles the day-to-day complexities. They provide services to rental properties that include vacancy marketing, pricing assistance, applicant screening, rent collection, property visits, maintenance management, and more. Triumph works diligently toward finding quality tenants in their properties, believing in a system that aims to gain tenants who pay on time, ensuring a reliable stream of income. Triumph is a proud member of the International Council of Shopping Centers, the Better Business Bureau, the Greater Las Vegas Association of Realtors and the National Association of Residential Property Managers.
Rental Choice (.com) uses targeted marketing strategies to reach out to property owners and offer them free access to the online directory. The property owners are then able to connect directly with a property manager in their local area either through a form sent directly to the company email, phone or by visiting their website directly for more information from a link that is provided on the advertiser's landing page. To learn more about Rental Choice (.com), visit http://www.rentalchoice.com.