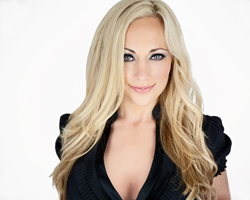 We want to be a part of your love story, because true love is worth it!
North America (PRWEB) April 03, 2014
Affinity Connections, North America's Premier Matchmaking Service, announced today the launch of MateCheck.ca. MateCheck is not a dating site but an identity verification solution that boasts a "self-check and share" (patent pending) model allowing members to prove they are who they say they are. Offering those who would like a choice to validate a person's name, age, criminal record, bankruptcy, and whether a divorce (if applicable) is final. Armed with this information, members can present a private profile to potential dates to show they are the real deal and serious about an open and honest relationship.
The popularity of online relationships has driven business to great heights for online dating communities and related industries – including, unfortunately, fraud, says Mark Schwartz founder of MateCheck.ca. Mark's education in corporate and commercial security and his career in investigations, surveillance and background checks have given him the insight and resources necessary to tackle a pervasive issue stemming from the prevalence of online relationships – identity verification.
Schwartz says, dating is one realm where we are so willing to throw reason out the window and just give it a shot, have some fun and see what happens. Finding love requires that we let our guard down a little, and be adventurous. That's all fine and good, and I'm sure a valuable experience in self-exploration. However, while you're out there navigating the craggy terrain of dashed expectations, ecstatic revelations and the rush of new love, why not let MateCheck be your proverbial 'wing-man' who keeps reason and good judgment at your side.
MateCheck's "self-check and share" model is particularly appealing to those people serious about seeking a long-term relationship. Affinity Connections Inc. Matchmaking leader Tiffany Brown agrees with Schwartz, that this is the exact opposite to what has been available to the online dating community in the past – which involved an attempt to obtain background information on another party.
About MateCheck
Mark Schwartz Founder/CEO of MateCheck introduces – the self-check and share model of online identity verification. MateCheck was built off the strength of Observa, a premium background search house operating in Canada since 2004.
Observa provides support for legal, underwriting, pre-employment, financial services and tenant screening clients with their due diligence queries and can facilitate all of the searches required for a MateCheck verification.
About Affinity Connections
Affinity Connections is a power packed relationship-enrichment platform that provides full-fledged support to its clients. Providing a unique service model to give high-profile, time-poor individuals a creative and hassle-free approach that takes the stress out of dating.
Spearheaded Tiffany Brown Founder/CEO, Affinity Connections is a portal to happy relationships driven by passion with its associates to bring positive transformations and lasting happiness to people's lives. With a focus on Matchmaking that stands the test of time, the service goes beyond what traditional dating sites can do.