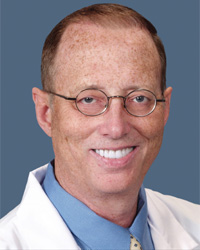 Tyler, TX (PRWEB) March 29, 2014
Patients of Dr. Loyd Dowd can now benefit from the detailed three-dimensional images produced by the Cone Beam CT scan imaging system, which allow Dr. Dowd to improve accuracy when performing procedures such as dental implant placement. Dr. Dowd uses CT scans rather than traditional x-rays because the images produced allow him to view the full anatomy of a patient's mouth and ensure that dental implants are aligned correctly and placed away from structures like nerves. People who are missing adult teeth in Tyler, TX, can greatly improve their likelihood of a successful implant procedure by visiting Dr. Dowd.
Unlike traditional x-rays, the CT scanning technology that Dr. Dowd employs can capture a full three-dimensional view of the structures in a patient's mouth. Viewing a three-dimensional image from multiple angles helps Dr. Dowd ensure that the dental implants are placed at the proper angle and that they are implanted away from nerves and sinuses. With traditional x-rays alone, it can be difficult for a dental professional to eliminate this risk, which can have serious consequences for patients: nerve damage can cause pain or numbness and may be permanent, while contact with the sinuses can cause an infection. With CT scanning, Dr. Dowd can be certain of placing implants correctly and avoiding damage to delicate structures in the mouth.
For people who are missing adult teeth in Tyler, TX, successful implant placement offers numerous benefits. An implant is a tooth replacement that looks convincing and requires little maintenance, since it is anchored permanently in the jawbone. Implants additionally offer health benefits for patients; implants prevent the deterioration of the jawbone that would normally occur in the absence of stimulation from natural teeth. Patients who receive implants from Dr. Dowd can enjoy all of the benefits that implants offer without the misplacement risks sometimes associated with the procedure.
Patients who are missing adult teeth in Tyler, TX, are encouraged to schedule a consultation with Dr. Dowd to discuss solutions such as dental implants. Interested patients can visit Dr. Dowd's website for more information on the procedure and technology used, or they can call his office directly to make an appointment.
About the Doctor
Dr. Loyd Dowd is a general practice offering personalized dental care for patients in Tyler, TX. Dr. Dowd attended Tyler Junior College and then received his BS in Biology from the University of Texas at Arlington. He then received his DDS from the University of Texas Dental Branch at Houston. He accomplished fellowships at the International Congress of Oral Implantologists and a two year Pharmacology fellowship in cancer chemotherapy at the University Of Texas Graduate School Of Biomedical Studies, M.D. Anderson Cancer Center in Houston. Dr. Dowd is part of one percent of dental professionals providing the LANAP® FDA cleared laser procedure for gum disease and periodontal treatment. Dr. Dowd is also part of the less than one percent of dentists in Texas board certified to provide IV Twilight Sleep Conscious Sedation. Dr. Dowd and his team provide many state of the art minimally invasive procedures seldom found in other general dental practices. To learn more about Dr. Dowd and his dental services visit his website at http://www.tylerdentalcare.com and call (903) 482-4755.