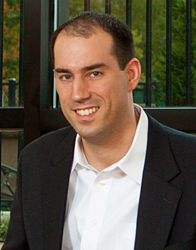 Apex, NC (PRWEB) March 29, 2014
To improve patient knowledge of conditions such as gum disease as well as the numerous available treatment options, Dr. Craig Dorion has launched a new website designed primarily for patients. The website offers extensive and easy to understand information about causes and symptoms of oral health problems. The website also provides overviews of various procedures that Dr. Dorion performs, including dental implant placement, gum tissue grafting, and gum disease treatment in Apex, NC.
To help patients afflicted with periodontal disease, Dr. Dorion offers the Laser Assisted New Attachment Procedure (LANAP®), a procedure that only a small proportion of dental professionals currently perform. This gum surgery alternative uses a laser to treat periodontal disease. Patients typically experience less pain and bleeding than they would with conventional surgery and laser surgery has a high success rate. LANAP® is one of the least invasive forms of gum disease treatment performed in Apex, NC, which is why Dr. Dorion frequently recommends it to patients.
If patients do not treat gum disease early enough, they may lose healthy gum tissue and even teeth. Gum tissue grafting and dental implant placement may be beneficial for patients that have already lost teeth or have gum recession. Gum grafting can lower the risk of infection for patients with receding gums whose teeth are highly exposed to bacteria. Patients who have adequate bone and gum tissue in place may benefit from dental implants, a type of tooth replacement that is anchored directly in the jawbone. Implants offer a secure replacement and can stabilize bone density levels, which would otherwise decrease following tooth loss.
Dr. Dorion encourages patients to visit the new website at http://www.alldaydentistry.com to find answers to their questions and concerns about their oral health or upcoming procedures. Patients who need to schedule an appointment for gum disease treatment or other procedures in Apex, NC, can do so through the website or by calling Dr. Dorion's office directly.
About the Doctor
All Day Dentistry is a periodontal practice offering personalized dental care for patients in Apex and Chapel Hill, North Carolina. Dr. Craig Dorion completed his DDS at the University of North Carolina at Chapel Hill, where he continued advanced training with specialized focus in periodontics, dental implant surgery, and sedation in the Department of Periodontology at UNC School of Dentistry. He simultaneously completed a Master of Public Health degree in Health Policy and Management at the prestigious UNC Gillings School of Global Public Health Dr. Dorion belongs to the one percent of dental professionals currently providing the Laser Assisted New Attachment Procedure (LANAP), the first FDA-cleared laser procedure for gum disease and periodontal treatment. To learn more about the dental services available at All Day Dentistry, visit http://www.alldaydentistry.com and call 919-636-3091.