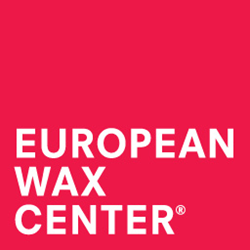 New York, NY (PRWEB) March 29, 2014
For students, New York can be an expensive money pit. With climbing rents, overpriced groceries, and ten dollar beers, European Wax Center New York-University Place has stepped in to save students money on waxing in Union Square, NY.
European Wax Center is proud to offer NYU students deeply discounted savings. The Student Wax Pass gives student a completely free wax with every 3 full price services, equivalent to 25% off every time! It doesn't matter whether students attend NYU, the New School, Columbia, or CUNY, because every student can afford to be pampered with body waxing near Union Square, NY.
Not stopping at complimentary waxing, European Wax Center New York-University Place also helps students save with their boutique products that actually work to extend the waxing lifespan! Affordable toiletries like the Slow IT Body Wash get guests even greater value from Brazilian waxing in Union Square, New York.
Guests can visit European Wax Center at 82 University Place, New York, NY 10003, or call (646) 553-3686 for more information. The Student Wax Offer is available to anyone with valid student I.D.
About European Wax Center
European Wax Center was founded by siblings David Coba, Joshua Coba and Jessica Coba in 2004, and is now recognized as a leader in comfortable and healthy body waxing. The Cobas developed the ultimate wax experience that features the all natural COMFORT WAX™ developed in Paris and the 4 Steps to Gorgeous™ process -- Cleanse, Prepare, Wax, Rejuvenate. As well, features include a clean, professional environment, full-privacy Wax Suites, and exceptional service exclusively for EWC guests. Now, luxurious waxing can be incorporated into everyone's regular routine and skincare regime. European Wax Center enables everyone to feel pampered, beautiful and sexy. For more information about European Wax Center or to inquire about owning a franchise log onto waxcenter.com or like us on Facebook at http://www.facebook.com/EuropeanWax and twitter @EuropeanWax.