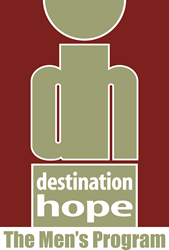 Pinning your hopes on one treatment method or approach is outdated.
Fort Lauderdale, FL (PRWEB) March 28, 2014
The industry of addiction treatment and therapy has come under scrutiny in Dr. Lance Dodes' new book, "The Sober Truth". The book addresses the myth of the 12 step program and claims to debunk the myth of the rehab industry. Unfortunately, according to counselors and addiction professionals at Destination Hope, a nationally recognized addiction treatment facility in South Florida, the title of the book and the media hype simplify the problem of addiction and recovery.
"Addiction is a complex and complicated disease," said Ben Brafman, founder and CEO of drug rehab Florida center, Destination Hope. "There is truth in what Dr. Dodes' writes, that the 12 steps aren't for everyone and that much of the industry is smoke and mirrors, but beating addiction never was as simple as following a few steps, just as beating heart disease isn't as easy as taking medication once a day."
Destination Hope follows an evidenced based treatment model, where clients are offered personalized treatment plans that address not only the symptoms of their addiction, but also the underlying causes. These treatment models often integrate psychotherapy, cognitive behavioral therapy as well as the 12 steps, preparing clients for long-term recovery success.
"Pinning your hopes on one treatment method or approach is outdated," said Brafman. "Behavioral health professionals know that the research and science indicated that personalized treatment plans that address the underlying causes as well as the symptoms achieve the highest rates of success."
12 step programs, popularized as treatment for alcoholics, have spread throughout the behavioral health field. Many people have achieved success working through the 12 steps on their own or as part of a recovery group, but many more need the support and guidance of professional addiction treatment centers, which can offer a better chance for long-term success.
Personalized evidence based programs, such as the Destination Hope drug rehab Florida, may include gender specific treatment, cognitive behavioral therapy, psychotherapy, family therapy and medication to help achieve long-term recovery success.
"The problem isn't that the 12 steps don't work," said Brafman. "The problem is that people expect to only have to follow those 12 steps to achieve long-term sobriety, when in reality there is much more work that has to be done, like taking a look at the underlying cause of the addiction in the first place."
Destination Hope is a full service addiction, drug, alcohol and dual diagnosis treatment facility for men suffering from substance abuse and mental health issues. Florida drug rehab treatment programs include: drug rehab, alcohol rehab, outpatient rehab, prescription drug rehab, dual diagnosis therapy to treat depression, anxiety and PTSD, family therapy programs, and aftercare. Destination Hope and its partner program, Destination Hope: The Women's Program, provide gender specific therapy in an intimate treatment environment. For more information on the center or substance abuse and addiction treatment, please go to http://www.drugrehabfl.net.