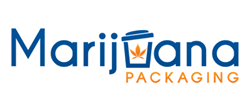 A&A Packaging has readied it's inventory with child resistant inventory so that Oregon's dispensaries can open their doors with packaging that is compliant with Oregon state regulations.
Portland, OR (PRWEB) March 28, 2014
Medical marijuana has just taken its first steps in Oregon as the Oregon Health Authority announced that it had issued licenses to eight local medical marijuana dispensaries. This is a major step in the process to safety and responsibly bring medical marijuana to Oregon. According to the Oregonian, seven of the eight establishments opted to allow the state to release basic information about their names and locations even though Oregon's medical marijuana law gives them the right to privacy.
A representative of A&A Global Imports issued a statement of support for the announcement, "We support Oregon's progressive stance on licensing medical marijuana dispensaries. It is an important day not just for establishing these businesses but also for normalizing a medical treatment that can help so many patients suffering from terrible ailments."
Oregon's online application process for medical marijuana dispensary licenses has been progressing rather quickly. Since the beginning of March, 228 outlets have applied for licensure and these first eight businesses were approved in less than a month. In addition to the online applications, some businesses are being asked to submit additional material to the Health Authority. Of the 50 applications that have thus far been processed there have been a number of provisional licenses issued to businesses that are not yet approved to open for business. According to The Oregonian, this means that 22 more dispensaries will be opening their doors once they meet the OHA's security requirements. Of the 20 applications that have been denied the stated reasons have included close proximity to public schools and incomplete application information.
The mood was exuberant among the establishments that heard that they had been licensed. They are the first businesses to join the registry of medical marijuana facilities that Oregon's law mandated. The facilities are subject to security and testing regulations intended to closely track their inventory movement and their establishments will be inspected annually. In addition, the businesses will need to meet requirements for the packaging of their product in safe, childproof containers.
The representative for A&A Global Imports hailed this positive new direction in Oregon and expressed pride in being a part of Oregon's medical marijuana industry. "We have been successfully supplying Colorado's top retail marijuana shops since they legalized in January. Oregon's marijuana law is following Colorado's blueprint closely when it comes to safe packaging laws, and we have stocked up on child-safe inventory so that Oregon's dispensaries can open their doors with packaging that is compliant with these regulations."
A&A Global Imports is a leading wholesale supplier of marijuana and pharmaceutical packaging supplies and dispensary supplies. They specialize in packaging compliance from state to state to keep their customers in compliance with each individual state's law. To learn more about how A&A Global Imports can meet the supply needs of your business please call 1(888)315-2453 or visit their new site at http://www.marijuanapackaging.com.
For more information on this developing story visit The Oregonian's story dated 3/21/2014: http://www.oregonlive.com/politics/index.ssf/2014/03/medical_marijuana_in_oregon_he_1.html.