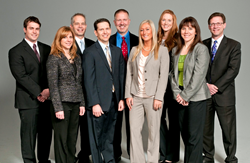 Bloomington, MN (PRWEB) March 28, 2014
entero is proud to announce the recent growth of their team, with the addition of five new team members. This growth is an example of the success entero has had over the past year.
In the past year, entero added five new professionals to their team: Meghan Miller, Amanda Colacicco, Austin Kessler, Angie Bystrzycki and Tiffany Hansen. entero is excited for these individuals to join their team and is sure that they will help contribute to the business and make a difference in entero's future success.
In 2013, entero saw a lot of growth, not only in their team, but in the market as well. They have made several new relationships in the staffing and recruiting industry, which contributed to an abundance of past success and ensures similar future success.
entero would like to thank their amazing clients and consultants for helping them over the past year. With such a successful 2013 behind them, entero is now looking forward to another fantastic year in 2014. They are confident that with all the new improvements to the business, entero will be able to provide their clients with even better expert staffing and recruiting services. For more information about entero, visit their website at http://www.enterollc.com/.
About the Company:
entero was founded in 2006 by Roy Larson with the goal of being a new breed in the staffing and recruiting industry. They are a Minneapolis-based recruiting and staffing agency specializing in IT staffing and finance contract and permanent placements. They are a highly- talented team of values-driven recruiting leaders who have a combined 63 years of staffing/recruiting industry experience. The entero team has successfully placed hundreds of IT and finance professionals with numerous Twin Cities clients. entero has been recognized as one of the Twin Cities' top staffing firms and is an A+ rated BBB business. entero's clients trust them because of their unique culture, long- term relationship focus and precision recruiting.