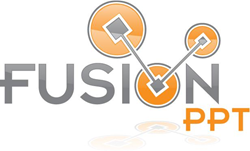 Fusion PPT will join other JIE mission partners in discussing the state of current and future developments around the JIE's mission.
Vienna, VA (PRWEB) April 02, 2014
Fusion PPT, a recognized strategy and technology consulting firm, announced today that the firm will be sponsoring the Joint Information Environment (JIE) Mission Partner Symposium 2014, hosted by AFCEA International. The event will be held at the Baltimore Convention Center, in Baltimore, Maryland from May 12th, to May 14th, 2014. Fusion PPT will join other JIE mission partners in discussing the state of current and future developments around the JIE's mission.
The JIE, which is being developed by the Department of Defense (DOD), is at a critical point in its evolution. The JIE is the centerpiece of the DOD's security and information sharing strategy, and relies on a range of participating organizations and its partner community to serve collective defense and security needs. Fusion PPT has supported the JIE's mission for the past several years through our work with our Government clients.
The event will be a collaboration between important JIE mission partners, including Fusion PPT, to discuss the progress that has been made and the way ahead for the JIE. The operational theme will focus on the teamwork, relevant guidance and priorities, and perspectives of mission partners united in the development of the JIE.
Program participants include:

Chief Information Officer, Department of Defense
Defense Information Systems Agency (DISA)
Joint Chiefs of Staff
Combatant Commands
Sub-Unified Commands
Military Services
Intelligence Community
Other Government Offices and Agencies
Industry
Fusion PPT's sponsorship of this event demonstrates the company's ongoing devotion to collaboration and innovation in the Government information technology (IT) and security sphere. Fusion PPT recognizes the importance of working together to evaluate current security policies and vulnerabilities in existing technology, and striving to develop innovative solutions that address the U.S. Government's most pressing information sharing, intelligence, and national security concerns. "Fusion PPT is proud to join other industry leaders in furthering the JIE's mission," remarks CEO Michael Biddick. "These important partnerships will facilitate the promotion of creative solutions that protect the American people, and allow for the safe usage, storage, and transfer of sensitive data, especially in the cloud."
As a Small Business, Fusion PPT is a proven and experienced management-consulting firm with a customer satisfaction rating of 93%. As an ISO (International Organization for Standardization) 9001:2008 certified organization, the firm offers world-class information technology advisory services that include a mixture of People, Process, and Technology. As an IT research pioneer and a vendor-independent advisor to our clients, Fusion PPT leverages emerging technologies such as cloud computing, big data, and mobile technologies to help organizations to address their critical IT concerns. To learn more about Fusion PPT, please click here.
Biddick continues, "In order to help our clients solve complex technology challenges, it is important to stay at the forefront of technology, the market, and leverage the experience of other organizations that have already solved similar problems. Our participation in the JIE Mission Partner Symposium and collaboration with the JIE and its partner will help us accomplish this – not only staying up-to-date with technological advances in the Government, but to be a part of one of the forces furthering the DOD's information sharing and security IT initiatives."
To register for this event, please click here.