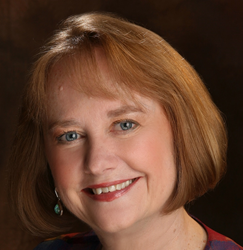 Many professionals are responsible for proofreading or approving a final version of a document but have no training in how to find potential errors.
Seattle, Washington (PRWEB) March 28, 2014
With everyone from project managers to sales reps and from scientists to receptionists creating presentations, proposals and other pieces, many people need to proofread or approve communications before the pieces go out. To help professionals meet that need, the business writing training company Syntax Training has launched a new online live class, Proofreading Like a Pro.
According to Syntax Training founder, Lynn Gaertner-Johnston, many professionals are responsible for proofreading or approving a final version of a document but have no training in how to find potential errors. She says, "Proofreading is more than skimming for typos and misplaced commas. Professional proofreaders also look for errors in consistency, word choice, formatting and other areas using methods the rest of us can apply."
The live online class demonstrates how to proofread rather than merely read to find and eliminate common, costly errors by taking steps such as:

Finding and correcting wrong or misspelled client and customer names
Verifying phone numbers, case numbers, dollar amounts and other numbers
Making sure any dates and days of the week match
Confirming that attachments are attached in emails
Reviewing boilerplate content to make sure it's up to date and relevant
Clicking links to make sure they are live and linked to the appropriate information
"Mistakes cost time, money and effort to correct, and sometimes the impression they create cannot be fixed," says Gaertner-Johnston, citing the example of a company using the wrong name in a customer communication. She explains, "Addressing Roberta Adams as 'Bob Adams' or plugging in a paragraph that thanks the wrong company for its business demonstrates a lack of customer focus. People who have learned to proofread can catch the error before it causes lasting damage."
The interactive Proofreading Like a Pro class includes presentation, discussion, mini-tests and practice proofreading emails and documents. It covers unconscious habits that lead to overlooked errors and includes two proofreading checklists for documents and emails. Attendees do not need any special software to participate, just a computer with a keyboard, an Internet connection and a phone. Attendance is capped at 18 people.
Proofreading Like a Pro takes place on Tuesday, May 6, from 2 to 3:45 p.m. Eastern Daylight Time. The cost is $179 per person, and early-enrollment and group discounts are available. Registration is now open through Syntax Training at 206-782-8410 and info(at)syntaxtraining(dot)com. A flyer contains all the class details, including a proofreading challenge and a registration link.
About Syntax Training
Since 1990, Syntax Training has delivered business writing courses to more than 100 client companies, including Microsoft, MasterCard, Nintendo, REI, PACCAR, and Organic Valley Family of Farms. Founder Lynn Gaertner-Johnston has been quoted in "The Wall Street Journal," "The Atlantic" and other media and is the author of "Business Writing With Heart: How to Build Great Work Relationships One Message at a Time." The company is located in Seattle, Washington.