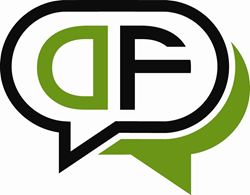 Memphis TN (PRWEB) March 28, 2014
Data Facts Inc. a nationwide provider of mortgage lending and background screening solutions, today announced an agreement with Equifax Verification Services, a leading provider of third party employment and income verifications, to provide The Work Number®, the nation's largest central database of employment information, as part of its Verification of Employment Division.
Third party employment verifications are required by mortgage industry guidelines and offer an efficient, compliant, fraud reducing experience for lenders and borrowers in the loan process.
The new value add service streamlines VOE related tasks required for processing, underwriting, quality assurance, and closing. The VOE solution also helps to reduce loan buyback risk by using third party verifications to identify errors and borrowers' misrepresentations.
Data Facts is committed to providing the very best in mortgage lending solutions. "The addition of The Work Number to our Verification of Employment Division allows us to better provide verifications on more employees than before," said Julie Wink, Executive Vice President.
Established in 1995, The Work Number is the leading resource for employment and income verification services. Today, the database houses over 230 million employment records, which are contributed by more than 3,000 employers nationwide – including more than 70 percent of the Fortune 500 and the majority of federal government civilian employers.
Equifax Workforce Solutions remains committed to engaging a broader range of employers and verifiers to subscribe to the service to meet their business needs.
About Data Facts, Inc.
Since 1989, Data Facts has provided information you trust and rely on to make sound lending, hiring, and other business decisions. Data Facts' core divisions include, financial lending solutions for mortgage companies and background screening for employment, volunteers and students. We have a reputation for providing premier lending solutions, which enables our customers to close more loans faster and easier than ever.
Data Facts is one of only 2% of background screening companies that have achieved the gold standard of accreditation by the NAPBS. We provide crucial information for a broad variety of business needs. Our top of the line technology delivers information quickly, accurately and securely.
Data Facts has offices located throughout the United States and serves a wide variety of customers within the United States and Internationally. Data Facts is a 100% woman owned, diversified supplier.
About Equifax
Equifax is a global leader in consumer, commercial and workforce information solutions that provide businesses of all sizes and consumers with insight and information they can trust. Equifax organizes and assimilates data on more than 600 million consumers and 81 million businesses worldwide. The company's significant investments in differentiated data, its expertise in advanced analytics to explore and develop new multi-source data solutions, and its leading-edge proprietary technology enable it to create and deliver unparalleled customized insights that enrich both the performance of businesses and the lives of consumers.
Equifax Workforce Solutions maintains the most comprehensive database of employment and income information in the nation and provides employment and income verifications to lenders through its Equifax Verification Services suite of products.
Headquartered in Atlanta, Equifax operates or has investments in 19 countries and is a member of Standard & Poor's (S&P) 500® Index. Its common stock is traded on the New York Stock Exchange (NYSE) under the symbol EFX. In 2013, Equifax was named a Bloomberg BusinessWeek Top 50 company, was #3 in Fortune's Most Admired list in its category, and was named to InfoWeek 500 as well as the FinTech 100. For more information, please visit http://www.equifax.com.
The Work Number® is a registered trademark of Equifax® Inc.