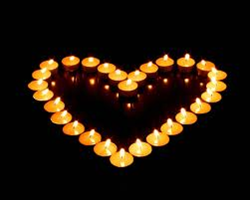 We know there are many in the community not connected to a hospice or hospital when their loved one dies. Therefore, we would like to open our grief support group to the community around us.
Palatine, IL (PRWEB) March 29, 2014
Hope Palliative & Hospice Care announced today their intent to serve the greater community by providing grief support groups and educational events in the community. Hope Hospice is looking for retirement and assisted living communities, senior citizen centers and area service groups who are interested in hosting a grief support group or educational event.
"At Hope Hospice we believe in providing lifelong bereavement care to our patients' families, friends and caregivers. Grief support groups are one of the ways we provide care," says Lauren Ivory, MDiv, BCC, Senior Chaplain and Bereavement Specialist for Hope Palliative & Hospice Care.
Together with Veronica Douglas-Walker, LCSW, Hope Hospice's Social Worker, Chaplain Lauren Ivory is available to facilitate a grief support group at your facility. "We can tailor our support groups to any population: Spousal Loss, Sibling Support, Adult Children grieving the loss of a parent, Children's Grief, and Ecumenical Memorial Services for nursing or supportive living facilities," states Veronica Douglas-Walker, Licensed Clinical Social Worker for Hope Hospice.
Additionally, Hope Hospice is available to provide one time educational events such as Introduction to Hospice, Compassionate Communication, Common Grief Responses, Advanced Directives and End-of-Life Decision Making, Bereavement Education for schools, religious groups or service organizations.
Individuals interested in learning more about Hope Palliative & Hospice Care are encouraged to visit http://www.gohopehospice.com and/or call 847-803-0400 24 hours a day, 7 days a week for a free consultation.