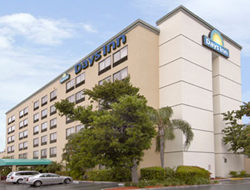 "We want to take the traveler experience to another level.."
Fort Lauderdale, FL (PRWEB) March 31, 2014
Greenbee Parking, a young and growing airport parking company, has just announced their brand new offers for travelers using the Fort Lauderdale (FLL) airport this season. The wide range of new parking deals include quick and easy bookings, multiple locations to choose from, 24 hour shuttle services and secure spots for even last minute bookings. Along with their robust customer service, the young provider also promises extremely affordable deals which means travelers no longer have to rely on just FLL airport parking coupons to save money on parking expenses. While coupons are handy for good deals they are not always easy to come by right when they are needed. Greenbee's offers are available round the year and for all kinds of bookings, short term as well as long term, thereby promising a 360 degree experience for all.
"We want to take the traveler experience to another level where they don't have to wait for discount coupons to save money," said Christine Cooper – Marketing Coordinator, Greenbee Parking. "We want them to instead, pick and choose from the various discount offers we have and enjoy great savings round the year without having just the FLL airport parking coupons to rely on."
Fort Lauderdale–Hollywood International Airport Parking Information
Fort Lauderdale–Hollywood International Airport is serves Fort Lauderdale, Hollywood parts of Miami as well. It is one of the busiest airports both for domestic travel and in terms of international passenger traffic. It is also listed as one of the 50 busiest airports globally which along with its cargo movements, leads to very active figures round the year. For many Americans, FLL is the preferred gateway to the Caribbean which along with the booming Florida tourism, naturally adds to its business. It is not surprising therefore, that the authorities here are keenly focused at regular developments and upgrades of facilities and services. One area which has received tremendous boost, also from private entities like Greenbee Parking, is the airport parking service. Their innovative deals not only offer multi-level parking options but also allow every customer to save a bundle without FLL airport parking coupons.
The Greenbee Airport Parking Solution
Greenbeeparking.com is the connection between consumers and parking vacancies in close proximity to major airports and seaports. The parking spaces are very affordable because the company has negotiated discounted rates with major hotel chains for the parking spaces that are not currently occupied. Here's how it works.
Greenbee Parking puts the available inventory of parking spaces on their website to be reserved by business and leisure travelers looking for cheap airport parking. This alternative method for finding parking equates to significant savings for the traveler. You can learn more about their offers from (http://youtu.be/RWc3dqhugFA) or via the web at (http://www.greenbeeparking.com).
About Greenbee Parking
Greenbee Parking is the nation's most innovative long term parking company, with a new way of making long term parking affordable. The company is rapidly adding new airports to its network.