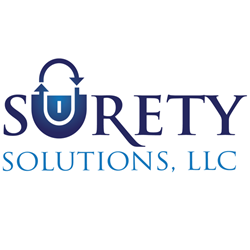 I would like to thank NetVU for recognizing our efforts to promote the NetVU Conference. -Corban Enns, President/Founder
Dallas, Texas (PRWEB) March 28, 2014
Surety Solutions, LLC, a national Surety Bond Agency and Software development firm, attended the 2014 Conference as both an AMS360 user and as a Vendor and was honored to receive this award. Among other things, the NetVU selection committee sited "World Class Promotion" and "exemplary efforts to help promote the 2014 NetVU Conference." In recognition of their efforts, NetVU awarded Surety Solutions a free exhibit booth to be used at the 2015 NetVU Annual Conference March 26-28th in Indianapolis, Indiana. Corban Enns, President/Founder of Surety Solutions, LLC remarked, "On behalf of our entire team, I would like to thank NetVU for recognizing our efforts to promote the NetVU Conference. We excited to be apart of such a vibrant, forward thinking community and look forward to working evenly more closely in the days ahead."
Surety Solutions, LLC Promotional Efforts included:

The Creation of Custom NetVU Landing Page
Full Scale Social Media Campaign
Banner Ads on various pages throughout the http://www.suretysolutionsllc.com website
Multiple Blog Entries
A Recap Article entitled "Reflections on My First NetVU Annual Conference"
Surety Solutions, LLC attended the NetVU conference as both an AMS360 User and Vendor to announce the custom OneClick/AMS360 API, which decreases surety bond processing time by 75%. AMS360 users can now save over 5 hrs. per surety bond through OneClick and the new single-point-of-entry API (vs. 30 applications submitted to 30 companies, a manual credit pull, triple-data entry on bond forms and in AMS360). Busy agents now have further incentive to abandon the old-fashioned surety writing process.
Surety Solutions, LLC and the NetVU Community share the same desire to see insurance automation proliferate agencies throughout the US. Moreover, both organizations are industry leaders within their respective fields and remain committed to the long term advancement of the insurance industry.
About NetVU
NetVU formed in 1978 and has grown to be a dynamic network of insurance agencies that remain committed to "sharing automation knowledge and advancing the industry." NetVU is a network of Vertafore Users and boasts 17,000 independent insurance agencies that come together online, at local chapters, and for the Annual Conference to exchange ideas and to support one another to further maximize the benefit of Vertafore products for their agencies. To learn more visit: http://netvu.org/
About Surety Solutions, LLC
Surety Solutions, LLC is a surety broker and digital software developer specializing in the Surety Bond Industry. Founded in 2002, Surety Solutions, LLC has simplified the surety bond purchasing process for principals, local agents, and large brokers through the first and only comparative engine in the Surety industry, a breadth of surety bond carrier relationships, and intuitive software that allowing consumers to find the correct bond, compare rates, purchase and manage their Surety Bond all in the same place.
For more information, please visit http://www.SuretySolutionsllc.com.
For more information about Vertafore please visit: http://www.vertafore.com
Contact
To learn more about this story, please contact:
Duke Revard, Media Relations
9400 N. Central Expressway. Ste. 305
Dallas, TX 75231
Office: (855) 371-2192
duke(at)suretysolutionsllc(dot)com
RELATED LINKS
NetVU Page: info.suretysolutionsllc.com/NetVU
Follow Surety Solutions online at: suretysolutionsllc.com
Video: "Surety Bonds Made Easy"
http://www.youtube.com/watch?v=whSEGLxEorw