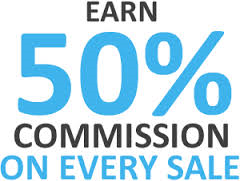 ThemeCarte 2.0 is ready to take off and will become a necessary resource for anyone looking to build a website using WordPress
Houston, TX (PRWEB) March 28, 2014
Software affiliates and web publishers of almost every stripe, take note: ClickBank's newest software offering, ThemeCarte.com is poised to be a big seller with the industry's leading affiliate engine. The response has been phenomenal since ThemeCarte.com joined the esteemed affiliate network, Clickbank.
ThemeCarte.com is a bit different than the typical product offering you would expect on ClickBank. The website offers multiple products and pretty much everything you would need when developing a website. ThemeCarte.com also has a dedicated team that will update the site on a weekly basis, making it more attractive for affiliates to promote. Most other offerings on Clickbank have a single landing page, and offer a single product. With ThemeCarte.com you can promote several different things, have multiple ad groups per campaign, and lead the prospective customer to one of several pages. This practice also improves overall quality score with the PPC networks, thus getting you better traffic.
ThemeCarte.com is marketed as "A one stop shop for everything WordPress." Specializing in WordPress video tutorials, the company has added several other products to their arsenal, including premium themes, plugins, logo designs, and much more. The CEO of ThemeCarte.com, Bobby Ryan recently mentioned, "ThemeCarte 2.0 is ready to take off and will become a necessary resource for anyone looking to build a website using WordPress". WordPress is the most popular website platform and is used by billions of users worldwide. As WordPress grows and expands, so does its customer base. What was once used solely as a blogging platform is now being used to power large corporate websites. In fact ThemeCarte.com is built on the latest version of WordPress 3.8.1. ThemeCarte.com recently made the decision to use ClickBank as it's affiliate engine so that it can build an army of affiliates, and also have the peace of mind knowing that the entire system is being handled by the global leader in affiliate marketing. ThemeCarte.com affiliates can expect a generous 50% commission per sale and on future upsells, and can expect to be paid on time like clockwork. ClickBank has a reputation for never being late or missing payments. "One month into our launch on ClickBank, and we've already had an enormous amount of interest into our program," says affiliate manager Samira Singh. ThemeCarte.com officially launched its Affiliate Portal this week, and is providing an impressive lineup of marketing creatives. The Affiliate Portal also has a ton of resources for noobies and experienced affiliates. The toughest job for an affiliate is creating banner ads or figuring out what keywords to use. ThemeCarte.com takes the guess work out by providing affiliates with proven marketing creatives that will attract attention and promote high conversion rates. ThemeCarte.com was created by the popular Web Hosting Company ViperHosted.com. Viper Hosted specializes in WordPress hosting and saw the need to educate its customers, and also provide them with resources to make their WordPress journey more productive and smooth.