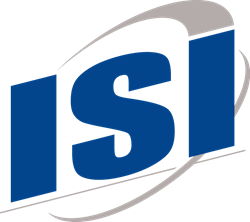 ISI understands the struggles a contact center may go through, and we aim to offer a solution that can drastically improve workforce management
Schaumburg, IL (PRWEB) March 28, 2014
ISI Telemanagement Solutions, Inc., a leading provider of telecom management solutions, has released Infortel Workforce Management, a software solution dedicated to streamlining contact centers.
Infortel Workforce Management delivers a flexible software solution that maximizes productivity, while lowering administrative costs. On average, 67-75% of the cost to run a contact center goes to agents and supervisors. Infortel Workforce Management aims to streamline that process, as labor cost represents the greatest opportunity for contact centers to save money.
Infortel Workforce Management works by using an advanced algorithm for scheduling and forecasting. It offers an interface that is centered on the user, and utilizes a web-based, open standards architecture. Users can access schedules from anywhere that has an internet connection.
"ISI is pleased to offer Infortel Workforce Management to our customers," said Mitchell Weiss, Director of Unified Communications Products at ISI Telemanagement Solutions, Inc. "ISI understands the struggles a contact center may go through, and we aim to offer a solution that can drastically improve workforce management."
In addition, with over 100 standard reports and dozens of scheduling options, users can configure the interface to match all the demands of a growing business. Infortel Workforce Management is available in two different deployment options, thereby allowing optimal flexibility for a business to adapt as needed.
For more information, visit: http://www.isi-info.com
ISI's Solutions Portfolio brings together time-proven technologies to manage communications, including wireless and landline Call Accounting & Reporting, Telecom Audit & Optimization, Collaboration Recording (Voice, Video, Instant Message, Screen Capture), Invoice & Inventory Management, Wireless Management, and Workforce Management. ISI's facilities, processes, and data security comply with ISO 9001:2008, SSAE 16, HIPAA, Safe Harbor and other important standards.