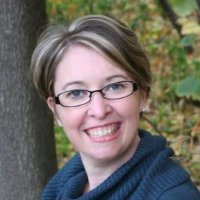 Decoding the user adoption puzzle is critical. You need the right message, the right engagement strategies and the right key influencers to generate lasting adoption and enthusiasm for SharePoint
New York, New York (PRWEB) March 28, 2014
Sarah Haase, a leading expert on SharePoint collaboration and adoption, will preside over a half-day workshop and lead two sessions at SharePoint Fest - NYC on June 18th, 19th and 20th at the Jacob Javits Convention Center in Manhattan.
SharePoint Fest is a two day training conference (plus an optional day of workshops preceding the conference) that will have over 70 sessions spread across multiple tracks that will bring together SharePoint enthusiasts and practitioners with many of the leading SharePoint experts and solution providers in the country.
Sarah's half-day workshop at 8:30 am on Wednesday is titled: Cowboys versus Ninjas: a SharePoint User Adoption Workshop
About the workshop, Sarah says: "Decoding the user adoption puzzle is critical. You need the right message, the right engagement strategies and the right key influencers to generate lasting adoption and enthusiasm for SharePoint."
Sarah's two sessions are:
11:20 am Thursday - Escaping the land of confusion: How to create effective business process solutions in SharePoint
1:30 pm Friday - Yes Virginia, you can use Content Types...
Click here to register for the conference. Use code: HAASE100 to save $100 on the conference. Register early to receive Early Bird discounts.
About Sarah Haase
Sarah Haase is an information architect and corporate librarian with more than 15 years of knowledge management, technical writing, and business process re-engineering experience. From building wikis and other online knowledge-bases to supporting content management system implementations, Sarah has focused on using technology to enable efficient information storage/retrieval. In her current role as a Collaboration & Search Engineer, Sarah relies on SharePoint to drive online collaboration and optimize business processes. To date, these efforts have netted more than $750,000 in annual cost savings. Sarah's Blog: http://sarahlhaase.wordpress.com