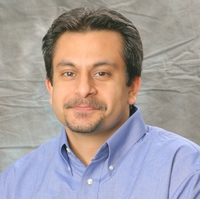 SharePoint Fest always brings a local flavor and feeling to the event wherever it's held. It's been a great place for the SharePoint community to come together and I always enjoy being a part of it!
New York, New York (PRWEB) March 31, 2014
Asif Rehmani, SharePoint Server MVP, Microsoft Certified Trainer (MCT) and founder of SharePoint-Videos.com will two sessions at SharePoint Fest - NYC at Javits Convention Center June 19th and 20th, 2014.
SharePoint Fest is a two day training conference (plus an optional day of workshops preceding the conference) that will have over 70 sessions spread across multiple tracks that brings together SharePoint enthusiasts and practitioners with many of the leading SharePoint experts and solutions providers in the country.
Asif's sessions include:
11:20 am Thursday - The no-code development story for Power Users in SharePoint 2013
10:00 am Friday - Driving SharePoint adoption in Your organization
Click here to register for the conference. Use code: REHMANI100 to save $100 on the conference. Register early to receive Early Bird discounts.
About Asif Rehmani
Asif has been training and consulting on primarily SharePoint technologies since 2004. He is a SharePoint Server MVP and MCT. Asif runs a SharePoint Videos website (http://www.sharepoint-videos.com) which provides SharePoint, SharePoint Designer and InfoPath Video Tutorials. His videos have been published at Microsoft's TechNet, Channel 9 and Office.com site. Asif also provides in-person and online SharePoint training publicly and in private workshops through Critical Path Training. Asif has been a speaker at conferences since 2006 on SharePoint topics at several conferences around the world (USA, Germany, Amsterdam, Den Haag, New Zealand etc) including Microsoft's TechEd, SharePoint Conference, SharePoint Fest, SharePoint Connections, Best Practices Conference, SharePoint Saturdays, SharePoint Roadshows and more. He is the co-author of the books "Professional SharePoint Designer 2007", "Beginning SharePoint Designer 2010" and "Real World SharePoint 2010" by Wrox publications . Asif was the co-founder and is currently one of the active leaders of the Chicago SharePoint User Group.