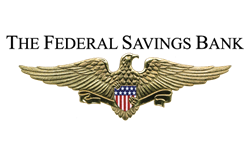 As the weather warms up, it is likely that more real estate transactions will occur and prices will stabilize.
Chicago, IL (PRWEB) March 27, 2014
For first-time home buyers or those looking to make a new home purchase in 2014, recent housing market reports have revealed that slower price appreciation and low mortgage rates may make it a better time to buy compared to last year. The Federal Savings Bank informs readers of the most interest data points from these reports.
Home price growth slows
According to the latest Case-Shiller Home Price Index, announced on Tuesday, March 25, price gains slowed to their lowest level in five months at the end of January. Year over year, the 10-city S&P composite showed that prices were up 13.5 percent at the end of January, while the 20-city composite rose just 13.2 percent.
In January, home prices declined 0.1 percent across 20 metropolitan cities, likely as a result of winter weather. On a month-to-month basis, home prices rose 0.8 percent on the 20-city index after seasonal adjustment. Twelve cities saw their prices drop, including a 1.2 percent decline month over month in Chicago for the first month of the year.
Recently, The Federal Savings Bank has been emphasizing to prospective clients that cold weather has played a role in the January decline of the index. The bank expects the index to reverse during the summer months.
2014 price appreciation expectations
While there was a slight drop in home prices in some regions that were hard hit by winter storms and freezing temperatures, prices are still well above levels from a year ago and are expected to continue increasing throughout the rest of the year, though at a slower pace. For buyers looking forward to the spring selling season, this is positive news.
"Expectations and recent data point to continued home price gains for 2014," Blitzer said. "Although most analysts do not expect the same rapid increases we saw last year, the consensus is for moderating gains. Existing home sales declined slightly in February and are at their lowest level since July 2012."
As the weather warms up, it is likely that more real estate transactions will occur and prices will stabilize. A slower rate of appreciation can enable many first-time homebuyers - who may have been boxed out of the market in 2013 - to find a new home and a low-rate mortgage.
On the same day, Tuesday, March 25, the Federal Housing Finance Agency announced that home prices rose 0.5 percent nationwide in January from the previous month, a slow but steady pace of appreciation. Of the past 24 months, 23 have shown price increases. Since the recession, home prices have recovered to 8 percent below the housing market peak in April 2007. Compared to January 2013, home prices were up 7.4 percent nationally in January. As prices continue to climb, it is likely the national housing market will return to its pre-recession levels within the next few years. The Home Price Index calculated by the FHFA uses sales price information from mortgages guaranteed by Fannie Mae and Freddie Mac. The Federal Savings Bank found this information useful as it differed from the negative report released from Case-Shiller.
Contact the Federal Savings Bank, a veteran owned bank, to explore mortgage rates and homeownership programs.