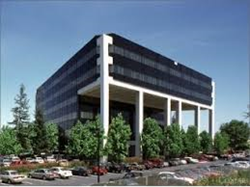 We now have hundreds of digital agencies and media companies using our products.
San Jose, CA (PRWEB) March 28, 2014
TapClicks, the digital presence company, announced today that rapid growth in sales, customers and revenues has propelled the company to move into larger headquarters with a growing staff now in place to support a booming list of agency and local-media clients.
The company is proud to announce its new headquarters in San Jose, CA, sharing the building with Apple Inc. in an iconic building in the heart of Silicon Valley.
The move was pressed in part by human resource growth: TapClicks rapidly-growing customer base has required management team expansion with the addition of key executives from SaaS technology and digital media companies.
"We continue to accelerate our growth to the point where we now have hundreds of digital agencies and media companies using our products," said Babak Hedayati, CEO of TapClicks.
TapClicks investors have responded favorably to the accelerating success by raising the overall funding of the company to a total of $4million. The continued investment is testament to investors' satisfaction in the company's progress. Proceeds are already being deployed to expand the existing engineering, sales and marketing teams to support and fuel the company's growth.
TapClicks is a market leader in developing digital presence for businesses, products and services. The company has similar targeted programs to drive visibility for real-estate listings, retail products and service businesses.
Founded in 2009, Tapclicks operates out of offices in Silicon Valley, Canada, India and Mexico.
For more information, please visit http://www.TapClicks.com, call our offices at +1.408.725.2942 or send us an email at info(at)TapClicks(dot)com.