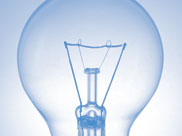 London, England (PRWEB UK) 28 March 2014
London School of Marketing, a leading institution offering accredited marketing and business qualifications in the heart of London, has published its latest whitepaper titled, 'Inbound Marketing for Small and Medium Enterprises' using its own institution as a detailed case study.
"With the boom of Generation F and the exponentially increased use of the internet, inbound marketing has gained prominence over the last few years," the whitepaper states. "Put simply, inbound marketing attracts leads through quality content. It involves a pull strategy as opposed to pushing messages through purchasing ads and email lists. [It is suitable for] small and medium enterprises because it is cost-effective, powerful and transparent "
Within the free downloadable whitepaper, London School of Marketing follows the rise of inbound marketing strategies and tactics, while discussing the five key stages of inbound marketing for small and medium sized enterprises looking to expand their brand and grow their customer base.
"The unique thing about inbound marketing is that your audience finds you," states London School of Marketing's experts. "That is why the starting point of inbound marketing is to understand your audience. You need to have a basic idea about what they want to know about you or from you. Then you need to harness that knowledge with quality content."
This document is part of a series of whitepapers launched monthly by the London School of Marketing and is available for download from its website.
London School of Marketing delivers accredited marketing and business qualifications, and offers courses from recognised professional bodies such as CIM, ABP and CAM, BA (Hons) Marketing, MA Marketing and Innovation, and an MBA from Anglia Ruskin University. Based in Central London, it is a QAA approved institution and holds Highly Trusted Status with the UKBA. The school also has offices in Sri Lanka, a network of Local Access Points (LAPs) and online programmes of learning. Courses are run over a broad range of study modes. Further details are available at: http://www.londonschoolofmarketing.com.