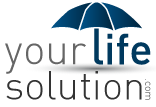 This has especially negative consequences when the policy being replaced is a well funded permanent policy that has been in force for decades and is being replaced with a minimalistic term policy
Chicago, IL (PRWEB) March 28, 2014
YourLifeSolution.com, an online life insurance service, is today informing those interested in life insurance of some of the most disturbing trends in the life insurance market. According to the service, getting objective life insurance information can be incredibly difficult and the following are pitfalls that can occur in the process.
According to YourLifeSolution.com, many people who own accidental death insurance think that the coverage is actually life insurance."This is as shocking as it is prolific. I've even seen individuals purchase this coverage from their banks in lieu of life insurance believing it's actually life insurance. Life insurance is all but bulletproof coverage and accidental death insurance, as the name implies, is exceptionally limited in scope", said Eric Smith, the founder of YourLifeSolution.com.
Eric Smith states that the second disturbing trend in life insurance is that agents whether out of dishonesty or ignorance, will quote risk ratings that the applicant clearly can not qualify for. "Many applicants are being quoted the best risk rating despite that they are simply not applicable. In extreme cases, people who are 100 pounds overweight or just recently quit smoking will be quoted the best rating available; it's a disservice to the customer and insulting to everyone in the industry".
YourLifeSolution.com names churning as the third disturbing trend in life insurance. Churning is described by the service as being the practice of unnecessarily replacing policies to generate new commissions while providing a negative value to the customer.
"This has especially negative consequences when the policy being replaced is a well funded permanent policy that has been in force for decades and is being replaced with a minimalistic term policy", said Eric Smith.
Those interested in objective life insurance information are encouraged to visit YourLifeSolution.com. Life insurance information can also be acquired by phone at 888.374.2764.