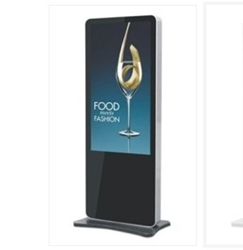 (PRWEB) March 28, 2014
The digital signs allow a place for businesses to get information out to a massive number of people quickly. Today, Digital-Signage-China.com, a leading provider of digital signage advertising equipments, announces its special offer on all its products.
As a leading provider of digital signage advertising players, Digital-Signage-China.com offers the most reliable and cost-effective products for its global customers. Its products consist of digital signage players, (wall-mounted type and floor-standing type) network advertising players, and BBS Info distribution systems.
"We are very excited to introduce the promotion to our customers. We have a lot of digital signage advertising players in stock. Whether you're a network operator or a brand marketer, you can be more successful through digital signage advertising in today's information era. Please visit our website for more information. Make sure you don't miss out as stocks will not last forever," says the spokesman for Digital-Signage-China.com.
The spokesman adds, "All the materials we use are grade A, and customers don't need to pay much money to make a success in digital signage advertising. Our product collections are updated monthly, and our specialized engineer team examines carefully our products before shipment."
Moreover, Digital-Signage-China.com has recently updated its website. The company hopes that its current and prospective clients will enjoy its digital signage solutions.
About Digital-Signage-China.com
Digital-Signage-China.com has over 8 years of experience in digital signage, allowing displaying rich content quicker, easier, and more effectively than ever before. The company specializes in the manufacturing and wholesale of high-end and middle-end digital signage players, enabling many companies worldwide across all business sectors to benefit from the power of digital media communication. For more details, please view:http://www.digital-signage-china.com.