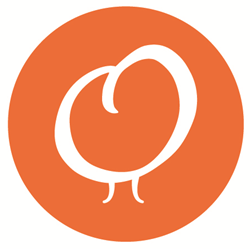 We always take a consultative approach towards recruiting.
Newcastle-under-Lyme, Staffordshire (PRWEB UK) 31 March 2014
Oakland House Recruitment, one of Staffordshire and Cheshire's leading independent recruitment agencies, is proud to be celebrating their up and coming 10-year anniversary of business on the 1st April 2014.
Through the years, Oakland have worked alongside small, medium and corporate businesses to provide a bespoke and uniquely tailored recruitment service. Operating in Staffordshire and Cheshire, Oakland House Recruitment operate from their head office in Newcastle-under-Lyme.
As Oakland continue to develop and thrive as a business, they have recently developed and launched a new business website – http://www.oaklandrecruitment.com. Their website now serves as a comprehensive information portal for candidates. Clients can also research the approach that Oakland takes, and see how their bespoke advertising channels and campaigns help to deliver only the highest calibre of candidates.
Mark Heath, Director of Oakland House Recruitment stated, "Our mission has always been to work closely with both our clients and candidates to deliver a clear and honest recruitment service."
Heath then went onto explain how times have changed. "We have developed new and innovative marketing and advertising channels, such as search engine marketing and social media marketing."
Future plans for Oakland House Recruitment consist of maintaining healthy relationships with existing clients, and developing solutions that allow the company to further engage and interact with candidates across a broad spectrum of channels.
Co-Director Jean Hare said, "We always take a consultative approach towards recruiting, which allows us to understand the exact needs and requirements of our clients." Continuing, Jean said, "Our business plan is focused on achieving results through innovation and partnership with clients to help meet their organisational objectives."
Plans to celebrate Oakland House Recruitment's 10-year anniversary are already well under way, with key figures and valued clients set to attend their anniversary party on the 8th April 2014.
Heath stated, "Whilst planning for our next 10-years at Oakland, we will continue to live and breathe our visions and values; for both candidates and clients. Our consultants will continue to build open and honest relationships that enable effortless dialogue and rapid delivery of results. Our future is based on the diversity and industry backgrounds of our Consultants, combined with a proven workflow that focuses on outcomes."
To learn more about Oakland House Recruitment, head over to their official website found at: http://www.oaklandrecruitment.com/
About Oakland House Recruitment
Since starting as an independent consultancy in 2004, Oakland House Recruitment have built a reputation of excellence by delivering exceptional results based on discretion, confidentiality, in-depth timely market information, and by developing on-going partnerships based on trust and value. Oakland House Recruitment believes that only certain people can attract and deliver the talent required for the organisation's senior critical hire.