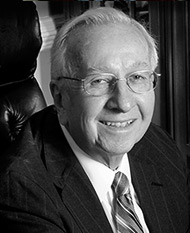 "The number of people killed on South Carolina roads by drunk drivers is alarming, and we need to do everything we can to reduce this tragic and unnecessary loss of life,"
(PRWEB) March 30, 2014
Since 2007, South Carolina has mandated ignition interlock devices for those convicted of multiple drunk driving offenses. The present program, however, stands a good chance of being strengthened to penalize even some first-time DUI offenders, thanks to the March 25 vote of the House Judiciary Committee to send the bill to the entire House for consideration.
S. 137, known as "Emma's Law," was proposed by Sen. Joel Lourie and passed the Senate in 2013, but it has languished in the House subcommittee until this week. If it passes the full House, it will be returned to the Senate for another vote.
The key provision of the measure would require drivers who blow a 0.15 on a Breathalyzer and are convicted of or plead guilty to DUI to install an ignition interlock device on their vehicle, even if they have no previous DUI offenses on their record.
"The number of people killed on South Carolina roads by drunk drivers is alarming, and we need to do everything we can to reduce this tragic and unnecessary loss of life," said Columbia personal injury attorney Herb Louthian, citing figures from the National Highway Traffic Safety Administration that rank the state No. 7 out of 50 in 2012 for the number of DUI deaths.
"Too many families have suffered, just like the family of little Emma Longstreet for whom the proposed legislation is named. Our law firm has helped many of them recover damages from the responsible parties, but losing a loved one in a drunk driving accident is something you never really recover from emotionally," Louthian said.
About the Louthian Law Firm
Since 1959 the Louthian Law Firm, P.A., of Columbia, S.C., has been obtaining fair compensation for people injured in car, truck and motorcycle accidents and for the families whose loved ones were wrongfully killed. The firm's office is located in the Marlboro Building, Suite 300, 1116 Blanding Street, Columbia, SC 29201. For more information, call 888-440-3211.