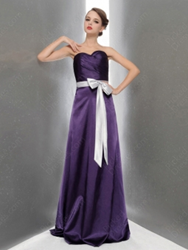 (PRWEB) March 28, 2014
With the prom season around the corner, Pickeddresses.com has recently announced a new selection of prom dresses,which is offered at wholesale prices; the company promises to add more must-have styles to their roster of hot party looks.
"As one of the most popular apparel wholesalers, we're expanding our business and offering new club apparel, along with brand new high quality evening dresses. Those who visit our website can find a huge selection of wonderful gowns at discounted prices. Our target market is ladies from 13 to 40, and we make custom designs in various styles as well. We have a money back guarantee, so that clients can buy any of our generous dresses without any risk," the company's chief executive officer says.
"We have unveiled the new selection of wholesale prom dresses online for sale and all these beautiful outfits are now offered at discounted prices, from 20% to 80% off. The new wholesale prom dresses come in many different designs, like tartan, stripes, floral patterns, polka dots, and solid colors. Every dress is delicately tailored and reasonably priced," says the marketing manager.
Being a well-known wedding dress manufacturer and retailer, fashion and romanticism are on full display in its range of dresses. Each pretty prom gown from Pickeddresses.com is made of high quality materials. Customers can save more at Pickeddresses.com. The company is ready for a possible shopping wave brought by its special offer.
About Pickeddresses.com
A web-based wholesaler, Pickeddresses.com has apparel in a wide range of different styles, from classic and office-friendly, to chic, trendy, formal and beyond. The company differentiates itself through quality, trendy designs, and innovation across their entire suite of products and services in the market.
See more at http://www.pickeddresses.com/wholesale/prom-dresses/c1_6/.