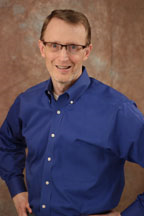 'If (or when) interest rates begin to go up, investors could see sizeable losses in these high-dividend plays if they aren't nimble enough to exit quickly,' says investments management advisor Jeff Voudrie of Common Sense Advisors.
Johnson City, TN (PRWEB) March 28, 2014
Retired investors not impressed by the historically low interest rates on Treasury bills and Certificates of Deposit have flocked to Master Limited Partnerships (MLPs) (Risks Mount for Retirees in Limited Energy Partnerships dated 3/17/2104; Bloomberg http://www.bloomberg.com/news/2014-03-17/risks-mount-for-retirees-in-tax-free-energy-partnerships.html) and Real Estate Investment Trusts (REITs), among other vehicles that have yielded excellent returns over the past several years. The danger with these new types of investments, warns investments management advisor Jeff Voudrie, president of Common Sense Advisors, is that they are quite risky and will only get riskier as more investors flock to them.
Because of this risk, investors need to have a quick-exit strategy, should stock prices tumble for the popular MLPs and dividend-paying communications companies, Jeff Voudrie, a financial planner in Tennessee advises. "Today's retirees have been forced by low interest rates to invest in higher risk assets in order to earn the return they need to survive," he says. "Over time, though, as more and more investors rush into them, the risk associated with them increases. If (or when) interest rates begin to go up, investors could see sizeable losses in these high-dividend plays if they aren't nimble enough to exit quickly."
High-dividend stocks can tumble several percentage points in a single day. That type of stock price drop represents a huge hit for the average retiree, and it could happen on a large scale if the Fed makes similar announcements in coming months, as expected. "The economy is slowing and interest rates are once again declining. It is likely that we will see a repeat of early 2013 in the months ahead and investors must be prepared," Voudrie notes.
What many investors don't realize is that MLPs and similar investment vehicles are often not using 'profits' to pay dividends. They actually rely on selling additional blocks of shares in public offerings or asset sales to fund their dividends. "The more negative press and investigations that occur," Voudrie warns, "the greater the risk that conservative investors that have invested in these partnerships will reverse course and flee."
How should investors react to this possibility? They should "monitor this situation closely and consider reducing their existing holdings accordingly," Voudrie concludes.
Voudrie has gained notoriety for, among other accomplishments, pioneering institutional-level trading systems and making them available to the average investor; software designed to track market movements and enables investors to sell quickly and avoid devastating losses. His patented Portfolio Steward™ has helped many clients to maximize profit and stay away from retirement-ruining loss.
A financial services industry veteran with more than 20 years' experience, Jeff Voudrie is a new breed of private money manager. Using sophisticated electronic monitoring and software, combined with his 20 years' experience as a money manager, Jeff works with you to create a personal investments management portfolio that reflects your lifestyle goals and risk tolerance. He specializes in stable growth and prudent profits while applying a robust, patented risk management processes. When you work with Jeff, you have the security of knowing that your life savings is getting the attention it deserves.
Jeff Voudrie, a financial planner in Johnson City, TN has been interviewed by The Wall Street Journal, CBS MarketWatch, The London Financial Times and the Christian Science Monitor. He is a former syndicated newspaper columnist and the author of two ground-breaking books: How Successful Investors Tripled the Return of the S&P 500 and Why Variable Annuities Don't Work the Way You Think They Work. He accepts a limited number of new clients in his personal investments management practice. He and his wife Julie live with their seven children in Johnson City, TN. He is heavily involved in his local church and has done missionary work in Hungary and Cambodia.
Contact Information:
Common Sense Advisors
105 Keeview Court
Johnson City, TN 37615
877-827-1463
Jeff(at)CommonSenseAdvisors(dot)com