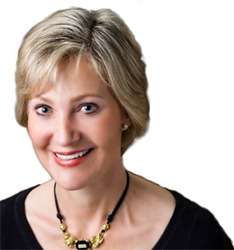 Richmond, VA (PRWEB) March 31, 2014
Dr. Ruth Hillelson and Dr. Terry Whipple have announced exciting new updates to their practice's website, located at http://www.AmericanSelf.com. The new, fully responsive design offers many easy-to-use features for online visitors and prospective patients of American Self.
Dr. Hillelson and Dr. Whipple both understand how much technology and its rapid advancement have impacted life in today's world. Web users are browsing sites from many different devices with unique needs, but many websites aren't able to adapt, leading to excessive panning and zooming and other frustrating navigation problems. In order to provide their patients and prospective patients with the best and most effective interface, AmericanSelf.com has been improved with responsive web design (RWD) managed by WordPress. With RWD, website users can enjoy a fully responsive web experience on any device they use, including desktops, laptops, smartphones, and tablets. Now, users visiting AmericanSelf.com will enjoy an interface that has been resized to better suit the proportions of the viewing device they're using. Visitors will be able to more easily find the information they need, read full articles or content pieces, and browse photographs without stopping to make sizing adjustments themselves. AmericanSelf.com will now be fully accessible to each and every one of its visitors.
Dr. Ruth Hillelson is the Director of Plastic Surgery and Aesthetics at American Self. With an extensive background in both cosmetic and reconstructive plastic surgery, she has been practicing in Richmond, Virginia since 1985. Dr. Hillelson believes in using a wide range of innovative medical techniques and technologies in every procedure in order to provide her patients with the best experience and results possible. Dr. Terry L. Whipple is the Director of Orthopaedics and Fitness at American Self. He has gained international renown as a widely published orthopaedic surgeon since he began practicing in Richmond, Virginia in 1979. Dr. Whipple attended Princeton University, earned his MD degree from the University of Virginia, and performed his orthopaedic surgery residency at Duke University.
American Self is a unique clinic that offers both plastic surgery and orthopaedic procedures to its patients. Dr. Hillelson and Dr. Whipple's range of available services and procedures includes Body & Face Cosmetic Procedures, Skin Care Treatments, Orthopaedic Services, and Pain Management Services. Their mission it to make life simple and healthier for each of the clients, while helping them to manage signs of aging, stress, and the adverse effects these factors have on the skin, muscles, bones, and connective tissues. The team at American Self includes specialists in Cosmetic and Aesthetics, Orthopaedics and Pain Management. The American Self office is located at 9900 Independence Park Drive in Richmond, Virginia. Visit http://www.AmericanSelf.com to read more about the procedures available at this unique clinic or call (804) 290-0060 to schedule a consultation with Dr. Hillelson or Dr. Whipple.