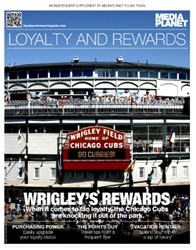 New York, NY (PRWEB) March 28, 2014
"A good rewards program is an important part of delivering a great customer experience, but it is not just about the effect of the reward on its own. A great program is about how the program adds greater value for the customer and contributes to an unbelievable experience with the brand," explained Jason Atkins, CEO of 360incentives.
The success of many businesses lies within the hands of the businesses themselves; it is up to businesses to keep their customers engaged and loyal. Atkins sat down with Mediaplanet to discuss the best strategies for increasing customer engagement that goes beyond the typical rewards program. Atkins discusses the need for an emotional connection between business and customer, while utilizing innovative new rewards programs such as gamification. For expert insight on designing an effective rewards program and driving customer engagement, click here.
360incentives is a global company founded on the idea that the world of sales incentive and consumer rebates can be managed using the latest technology and by providing a more personalized way of doing business. By bringing innovation and engagement to sales incentives and rebate programs across the channel, 360 is redefining "the last three feet" of a customer's experience with a brand.
"We recognize the customer's journey with a brand doesn't stop after the purchase," said Atkins. "A rebate program is the final step in the purchasing process – why not make it a positive one? By creating a positive user experience around how you reward your customers is a big part of how you can build long lasting relationships with your brand."
About Mediaplanet
Mediaplanet is the leading independent publisher of content-marketing campaigns covering a variety of topics and industries. We turn consumer interest into action by providing readers with motivational editorial, pairing it with relevant advertisers, and distributing it within top newspapers and online platforms around the world.