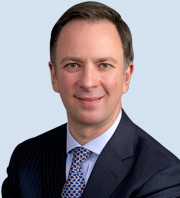 Miami, FL (PRWEB) March 31, 2014
Based in Coral Gables, Florida, renowned facial plastic surgeon Dr. Andrew Bustillo has begun implementing a revolutionary new technology that can allow him to photograph and video the surgery process hands free. Google Glass has been enabling its users to document many things, all with voice activation; Dr. Bustillo is among the first plastic surgeons to understand the profound benefits Google Glass can provide to patients during and after surgery.
Google Glass is a wearable device that operates much like a computer. This technology uses an optical head-mounted display, developed specially by Google in the company's Project Glass research and development initiative. Google Glass resembles a very thin visor and rests around the head. It operates purely on voice activation, allowing users to control the device without any need to use their hands. Google says it is a surprisingly simple device to use, with commands as simple as "Take a picture" in order to take a photograph. Videos can also be recorded hands-free, so entire surgeries cab be recorded for the doctor's and the patient's benefits.
As Dr. Bustillo explains, "I can then give these videos and pictures to the patient. The week after the surgery is very stressful for the patient because they have a cast on the nose and they do not know what [it looks] like… I am able to give them a snapshot of the finished nose right before… the cast is placed."
Dr. Andres Bustillo is a board certified, fellowship-trained facial plastic and reconstructive surgeon. After completing his undergraduate degree at Boston University and an MD at the University of Miami, Dr. Bustillo completed a five-year residency in Otolaryngology, or head and neck surgery. His advanced fellowship in facial plastic and reconstructive surgery was completed at New York University and Weill Cornell Medical College, one of the most sought-after fellowship programs in the world. Today, he continues to dedicate his practice to providing his patients with a high quality experience and the best possible results. He also continues to stay at the forefront of technique and technology, such as introducing new innovations like Google Glass into the operating room.
Dr. Bustillo's Facial Plastic and Reconstructive Surgery clinic offers a wide range of the most requested plastic surgery procedures for men and women. These procedures include rhinoplasty, revision rhinoplasty, facelift, blepharoplasty, chin implant and chin augmentation, dermabrasion, minimal incision necklift, otoplasty, dermal fillers, reconstructive plastic surgery, and Botox and Dysport treatments. Learn more about each procedure and view before and after photos from real procedures performed by Dr. Bustillo at http://www.drbustillo.com. Contact the office, located at 6705 Red Road #602 in Coral Gables, Florida, by calling (305) 663-3380 for your first one-on-one consultation with Dr. Bustillo about your aesthetic or reconstructive concerns.