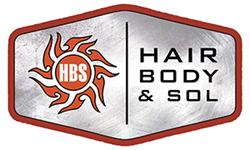 At Hair Body and Sol, we take pride in making you look and feel even more beautiful than you already are.
Vista, CA (PRWEB) March 28, 2014
Hair Body & Sol Salon (HBS) celebrates its 10th year anniversary in April. HBS is celebrating a decade of beauty, passion and charity. The Salon has been running successfully for ten years now, providing its valued customers, known as the HBS Family, with high end hair and salon services with clients coming to HBS from all over southern California. HBS has grown to be one of the most sought after salons in San Diego led by, created, CEO and master stylist Beth Whitfield of http://www.TheBethWhitfield.com.
Beth Whitfield says, "At Hair Body & Sol we take pride in making clients look and feel more beautiful than they ever thought possible as we strive to live up to our slogan, 'Awakening your natural beauty from the inside out'".
Hair Body & Sol has developed a team of beauty industry professionals who give the utmost attention to detail and have a wealth of experience and continuous education in creating beauty in San Diego for over a decade now.
Creator of Hair Body & Sol, Beth Whitfield and her husband Brian Whitfield are both educators at heart, making sure the hair artists at HBS are the most educated stylists you can find. Beth is a nationally published, award winning hair artist, published in the likes of fashion magazines such as Vogue and Fashion Couture. Beth is also a Premiere National Color Educator with John Paul Mitchell Systems. Brian has been an associate professor of business for 15 years, together they have created a salon unlike most any other. Coming to San Diego by ways of the United States Marine Corps in 1996 from North Carolina, for a decade Beth has been combing California trendy styles with Southern charm, making HBS a one of kind salon. Beth told us: "Shopping around for a new stylist is one of the scariest choices both women and men face. We recognize that and offer a broad spectrum of services and specialists. At hbssalon.com a guest can read about our 'HBS Artists' and their specialties, giving them the chance to select the right fit for their needs."
What Beth and Brian are most proud of over the last decade, other than amazing family of stylists and clients, is the beauty they have been able to embrace in the form charity events sponsored by HBS. These events are designed help bring beauty to those who may not otherwise have the opportunity to see how beautiful they really are. Together with their 25 hair artists, HBS has created events such as the Hair Body & Sol "Life Makeover" event. You can learn more about the Life Makeover event at http://www.hbssalon.com/lifemakeovers.
The Life Makeover event is an event in which HBS reaches out to victims of domestic abuse and violence, most of whom have never had a professional salon service performed on them and the artists of HBS give these ladies a full beauty makeover! The HBS Life Makeover event is a day of pure beauty, love and passion, as HBS intends every day at Hair Body & Sol to be.
Hair Body & Sol Salon Management said, "HBS is dedicated to giving back to our community and to you as a member of our wonderful HBS Family! If you are not a member of the HBS family you deserve to be".
###
For more information about Hair Body & Sol Salon, visit its official site at http://www.hbssalon.com/. To know more about the company's creator, Beth and Brian, you can also check out http://www.thebethwhitfield.com. Should you have any questions regarding HBS services, call 760.631.0034 or 760.631.0035.
Company: Hair Body & Sol, Inc.
Contact: Brian Whitfield
Address: 35 Main Street, Suite C-120, Vista, California 92083
Phone: 760.631.0034/ 760.631.0035
Website: http://www.hbssalon.com
Email: brian(at)hbssalon(dot)com