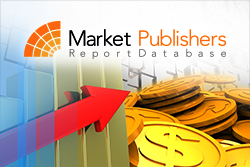 London, UK (PRWEB) March 28, 2014
Polyvinyl butyral (PVB) consumption depends on the state of the world economy. The construction and automotive industries are the key consumers of PVB. DuPont, Sekisui, Kuraray and Eastman are the leading companies engaged in the PVB production. However, new players, particularly from countries with the burgeoning automotive sector, will likely enter the PVB market in the forthcoming years. China, Japan, the US and some countries of Western Europe are the dominant PVB consumers in the world. Meantime, the PVB consumption in the developing regions is spurred by the increasing demand for PVB laminated glass, which is quite popular in automotive and construction applications.
The same trend is witnessed in the CIS countries, where PVB is broadly used in the same industries (construction and auto industries). Local production does not meet the current demand for the product, so substantial amounts of PVB are imported to the CIS countries. Until 2011, Russia was the only PVB producer in the region, but there are currently no reliable production units in the country. Other CIS countries do not have production capacities and have to cover their demand by way of importing PVB.
In-demand research report "Polyvinyl Butyral (PVB) Market in CIS Countries and Globally
" worked out by BAC Reports is now available at MarketPublishers.com
Report Details:
Title: Polyvinyl Butyral (PVB) Market in CIS Countries and Globally
Published: January, 2014
Pages: 409
Price: US$ 3,450.00
http://marketpublishers.com/report/industry/chemicals_petrochemicals/polyvinylbutyral_market_research.html
The topical study presents an up-close analysis of the PVB market in the CIS countries, providing a complete set of vital data on the historical and present-day industry performance. It provides a close look at the actual market state and reviews the situation in the raw materials sector. The in-demand report contains a reliable accurate statistics illustrating the PVB capacity, demand, production and foreign trade; highlights the recent PVB price fluctuations across the CIS countries, and also clearly explains the peculiarities of PVB market scenario in different CIS countries. It includes comprehensive profiles of the dominant companies involved in the local PVB industry and delves deep into the competitive landscape. In addition, the study provides an extensive future outlook for the CIS countries PVB market.
Report Scope:

Comprehensive product profile for PVB, including vital data on its properties and advantages, manufacturing process, application areas, etc.
Insights into the feedstock market state (world and in certain CIS countries).
Summary of the prevailing market trends.
In-depth analysis of the PVB market in certain CIS countries with valuable data on production, demand, foreign trade, producers and investment projects.
Granular analysis of the worldwide PVB market.
Future outlook for the CIS countries PVB market with detailed forecasts of capacity, production and consumption.
More insightful research reports by the publisher can be found at BAC Reports page.