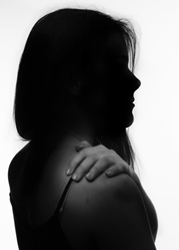 We must challenge the mainstream notions of the ideal body. Love Your Body Week gives us the opportunity to educate and empower while dispelling the myths and misconceptions perpetuated by advertising, media, and popular culture"
Rocklin, CA (PRWEB) March 29, 2014
Beginning Monday April 7 through Friday April 11, Sierra College Rocklin campus will present the eighth annual Love Your Body Week. Love Your Body Week is an interdisciplinary event fully conceptualized, organized, and executed by Sierra College faculty, staff, and students. The week of events celebrates the human form in all its diversities—size, shape, color, gender, abilities, etc. Specific events will include speakers, films, panel discussions, student projects, poetry readings, the Great Jean Give-a-way, and a display of the Body Secrets of Sierra College. The public is invited and encouraged to attend this free week of events. Check out the calendar of scheduled events.
The Love Your Body Campaign was started in 1998 by the National Organization for Women (NOW) Foundation as a part of their Women's Health Project. Sierra College, has broadened NOW's original intent to include body issues that impact everyone. Love Your Body Week lives on at Sierra College as an annual event. Here's to another successful year!
Sierra College serves 3200 square miles of Northern CA with campuses in Roseville, Rocklin, Grass Valley, and Truckee. With approximately 125 degree and certificate programs, Sierra College is ranked first in Northern California (Sacramento north) for transfers to four year Universities, offers career/technical training, and classes for upgrading job skills. Sierra graduates can be found in businesses and industries throughout the region. More information at http://www.sierracollege.edu.
'Like' our Facebook Page: http://www.facebook.com/sierracollege.