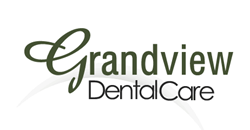 Early detection of oral cancers saves lives. An oral cancer screening takes only a few minutes, requires no radiation and is pain-free. - Dr. Bill Thompson, Grandview Dental Care
Columbus, Ohio (PRWEB) April 03, 2014
Grandview Dental Care is offering complimentary oral cancer screenings from 2:00 p.m. to 6:00 p.m. on Wednesday, April 16 and Monday, April 28. Screenings will be conducted by William E. Thompson D.D.S. and Abraham Hoellrich D.D.S. at their family and cosmetic dentistry practice, 1220 Grandview Avenue, Columbus, Ohio 43212. The office is conveniently located in Grandview Heights, close to downtown Columbus and The Ohio State University.
Grandview Dental Care conducts oral cancer screenings as a part of routine dental cleanings and exams for its patients. "We're offering free screenings to the community so that no one has to miss this vital exam," said Dr. Thompson, who founded Grandview Dental Care in 1978. No appointment is needed for the walk-in screenings.
"An oral cancer screening takes only a few minutes, requires no radiation and is pain-free," he said. During the screenings, Dr. Thompson or Dr. Hoellrich will check the soft tissues of the lips, mouth and tongue for signs of cancer.
April has been designated as Oral Cancer Awareness Month by the Oral Cancer Foundation, which reports that about 43,250 people in the U.S. will be diagnosed with oral cancers this year alone. "Early detection of oral cancers saves lives," said Dr. Thompson, citing an 80 to 90 percent survival rate among those whose cancers are diagnosed early. However, the majority of oral cancers are found at later stages, accounting for a five-year-survival rate of only 57 percent.
Those who smoke or drink, and especially those who combine tobacco and alcohol, are at the highest risk for oral cancers. Smokers and heavy drinkers are six times more likely to develop oral cancers, while users of smokeless tobacco increase their risk by a factor of 50. "If you use tobacco, quitting is the best way to reduce your risk of developing oral cancers," said Dr. Hoellrich.
He noted that the fastest-growing segment of oral cancer patients is young, otherwise healthy, non-smoking individuals who contract the Human Papilloma Virus (HPV). "The strain responsible for most cervical cancers also is responsible for the growing rate of oral cancers," he said. "We cannot stop the spread of this virus, so public awareness and professional screenings are essential."
While everyone can benefit from routine screenings, it is especially important for those who have potential symptoms of oral cancer, such as a red or white sore in the mouth that persists for more than two weeks, unexplained bleeding in the mouth, unexplained pain or numbness in the mouth or difficulty swallowing. "If you notice any of these symptoms, you should be examined by a dentist or physician without delay," Dr. Thompson said.
About Grandview Dental Care
Founded in 1978, Grandview Dental Care is a provider of family and cosmetic dentistry centrally located in the Columbus, Ohio metropolitan area. The practice offers Invisalign, dental implants, IV sedation, veneers and a wide range of other services to improve dental health and appearance. For more information, call 614-486-7378 or visit grandviewdentalcare.com.