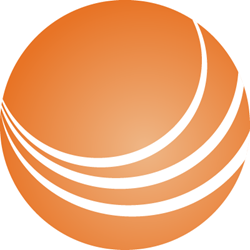 We're thrilled to be launching Contact Center Plus. It precisely meets the demands of an ever-changing call center.
Vaughan, ON (PRWEB) March 31, 2014
BroadConnect Telecom, a leader in cloud communication technology, is pleased to announce a new addition to its hosted business telecommunications spectrum. Contact Center Plus, is a solution designed to enhance the contact center experience. To concentrate attention on this new hosted service, BroadConnect has launched a new website, http://contactcenterplus.com/.
The newly released and cutting-edge contact center solution incorporates core features such as Workforce Optimization, CRM incorporation, IVR (Interactive Voice response), and ACD (Automatic Call Distribution). The new suite will further enhance BroadConnect Telecom's position in the North American hosted telecom space. BroadConnect promises to provide North American businesses a platform unparalleled when it comes to customer care and customer acquisition programs.
BroadConnect's VP Sales, Ravi Prasher noted, "We're thrilled to be launching Contact Center Plus. It precisely meets the demands of an ever-changing call center. This virtual call center platform significantly improves customer feedback through call center surveys, optimized workforce scheduling, and CRM integration significantly reduce operating costs. In addition to adding increased capacity and state-of-the-art hosted technology, this new suite of applications will provide the utmost in ease of use and productivity for all our customers' employees and operations staff."
The new Contact Center solution offers one of the most advanced technological and operational infrastructures available in the marketplace. The new suite of applications is built to provide premium quality monitoring and training for those who purchase the solution.
For more information about BroadConnect Telecom's Contact Center Plus or regular Call Center services, please contact 1-888-598-4358 or visit http://contactcenterplus.com/ today.
About Broad-Connect Telecom
Broad-Connect Telecom is a telecommunications company specializing in Unified Communications and voice delivered over IP networks focused on serving business customers of all sizes. Broad-Connect Telecom is a certified SIP partner of many of the leading voice applications and products including Hosted Microsoft Lync. These certifications provide customers with the assurance and security that they are supported by a qualified engineering team when deploying voice changes in their network. For more information, please visit http://www.broadconnect.ca http://www.broadconnectusa.com.