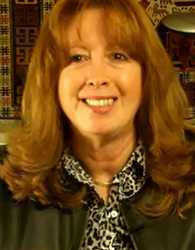 Fairfax, VA (PRWEB) March 31, 2014
Dr. Elvira Beracoachea, President and CEO of MIDEGO, Inc. to host a live webinar Monday, April 7th at 2pm EDT. She will share her system for realizing global health and explain why it's different, and how she plans to achieve it. To join the event, go to http://www.midego.com and RSVP. People are encouraged to comment and ask questions during the event or submit their question beforehand if they are not able to attend the live event. Dr. Elvira will address any questions during the webinar which will be recorded.
About Dr. Elvira
Dr. Elvira Beracochea is an international public health consultant and development coach. She coaches health workers to innovate and improve quality of life for their patients. She is the founder, President and CEO of MIDEGO, Inc.
About MIDEGO, Inc.
Founded in 2005, MIDEGO is a well-established global health consulting company, specialized in professional and organizational effectiveness in the health sector. MIDEGO's mission is to help countries exceed the Millennium Development Goals, hence the name of the company. MIDEGO helps clients improve how they work and save more lives while advancing in their careers. MIDEGO also works with partners to create and implement effective and efficient organizational health development strategies that are led by empowered local leaders. MIDEGO's online training and coaching programs help health professionals realize their career mission by leading the kind of changes they know they need to bring about in their countries. Find out more at http://www.midego.com.