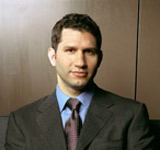 It's important for all of us to recognize how lucky we are to live in a country that gives us the freedom and opportunity to pursue and accomplish our dreams.
New York, NY (PRWEB) March 31, 2014
Dr. Philip Miller, renowned facial plastic surgeon and co- founder of Gotham Plastic Surgery, has been honored by the United States Navy with an invitation to participate in their Distinguished Visitors Program. This two-day program will be held on April 2 and 3, 2014.
On the first day of the program, Dr. Miller will be flown out to the San Diego Naval base, where a transport plane will take him to a Nimitz class nuclear powered aircraft carrier in active commission, most likely the USS Venison, in the Pacific Ocean. During his time there, Dr. Miller will have the opportunity to meet with troops stationed there and observe flight operations and daily activities aboard the ship. This unique opportunity to meet with the young men and women in uniform who are currently active in the U.S. Navy is something Dr. Miller feels strongly about. "I admire, respect, and appreciate all of them," he says, "But I think my gratitude will only deepen when I see what a real day in the life of a sailor is like."
A small amount of visitors are also expected to be aboard the ship at the same time. As Dr. Miller explained, most invitees are given just three weeks' notice and must decide quickly whether or not to attend. When his own invitation arrived, Dr. Miller was honored by the opportunity and jumped at the chance: "It's important for all of us to recognize how lucky we are to live in a country that gives us the freedom and opportunity to pursue and accomplish our dreams."
Dr. Philip Miller co-founded Gotham Plastic Surgery in the heart of downtown New York City together with his business partner Dr. Douglas Steinbrech. Dr. Miller is a double board certified facial plastic surgeon, currently ranked among the Best Doctors in America and as a Top Doctor of New York each year since 2007. With over 20 years' experience, he has been frequently invited as a recognized expert in rhinoplasty and facial rejuvenation in order to share his specific techniques with other plastic surgeons at national facial plastic surgery meetings. Dr. Miller has also appeared on NBC's The Today Show and the Discovery Channel. He has been featured in many publications, including Elle, Marie Claire, W, Hamptons, and Gotham, as well as The New York Times and The Wall Street Journal.
Gotham Plastic Surgery is one of New York City's premier locations for plastic surgery and nonsurgical cosmetic treatments. The facility offers a wide range of procedures for the face, as performed by Dr. Miller, including blepharoplasty, facelift, neck lift, rhinoplasty, and more. At Gotham Plastic Surgery, body procedures are performed by Dr. Steinbrech and include body lifts, breast augmentation, breast reduction, liposuction, tummy tucks, and many others. Nonsurgical treatments available include dermabrasion, Fractora, laser procedures, and CoolSculpting, among others. Schedule your consultation today by calling (212) 750-7100 or visit http://www.drphilipmiller.com. Gotham Plastic Surgery is conveniently located at 60 East Street, #3B, in New York, New York.