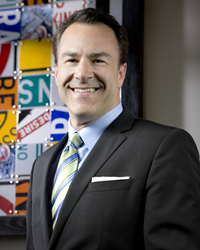 Michigan drivers and motorcyclists should know their options when dealing with pothole damage.
Lansing, MI (PRWEB) March 29, 2014
Auto Accident Attorney Jason Waechter has looked into the claims process for vehicles damaged by potholes in Michigan, and believes submitting a claim might be worth a shot. "The damage is done; submitting a claim can't make it any worse," he says. "If drivers are stuck paying for repairs to their vehicle because of a pothole that MDOT should have fixed, it makes sense that they should be compensated." TRIP, a national transportation research group, reported in January that poor road conditions cost drivers in Detroit up to $1,600 last year.
MDOT's website provides information about potholes, including how to report one and how to file damage claims. It is important to note that reporting a pothole is not the same as submitting a damage claim. Drivers can only submit a claim to MDOT if the damage to their vehicle occurred on a state trunk line. "It's pretty specific in terms of when MDOT will or won't pay a claim," says Waechter. "I personally think it's worth it for drivers to submit a claim as long as they meet the criteria."
Drivers should be very attentive when filling out the damage claims package; in order for the claim to be processed, all the requested information must be present and correct. To initiate a claim, drivers must first fill out form #3600. Even though it is not specified on the web form, a Social Security Number is required and should be written on the form next to the claimant's name. MDOT states that notarization is not required, but Waechter recommends that claimants have their forms notarized before submitting them. "Basically, if they recommend a claim for payment, it will have to be notarized then, so why not do it ahead of time," he says.
Waechter is skeptical about how many claims are actually recommended for payment. Still, drivers stuck paying for repairs because of bad roads should take the time to submit a claim. "You won't get what you don't ask for," says Waechter.
Claims under $1,000 are handled by the regional MDOT office in where the damage occurred. Claims over $1,000 must be filed with the Michigan Court of Claims; the State's attorneys respond to these. You can reach them by calling 517-483-6500 ext. 6815, and claims should be mailed or delivered to 333 S. Capitol Ave., Town Center, suite C., Lansing, MI 48933
Michigan drivers and motorcyclists who were in a crash or who were injured because of a pothole should get in touch with Waechter right away to go over the details. "Drivers or riders who crashed or who were injured because of a pothole may be entitled to compensation," explains Waechter. He recommends contacting an experienced law firm as soon as possible after the crash, so they have the best shot at securing evidence and helping the victims.
For more information on auto accident injury law, or to reach Waechter's team, visit his website.
###
Jason Waechter has spent two decades cementing his reputation for results. Over the years, he has specialized his practice to auto, truck, and motorcycle accidents. Jason has fought tirelessly for accident injury victims and contributed significantly to safety education and accident prevention. He has entrenched himself as one of the nation's premier lawyers, being named to the Michigan Super Lawyers and Michigan's Best Lawyers. If you or a loved one has been injured in an accident, call 1-800-708-5433 to speak with a lawyer who can help.