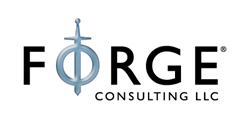 [Scott's] experience and expertise will be an asset to the trial attorneys and clients with whom we work.
Washington, DC (PRWEB) March 31, 2014
Forge Consulting LLC is proud to announce Scott Gehring has joined the team as Education Coordinator and Settlement Consultant. Scott will manage the Forge Washington, D.C. office and will be instrumental in organizing and growing Forge's involvement in trial lawyer organizations at a national and state level.
Scott will be specifically focused on enhancing Forge's participation in trial lawyer education programs throughout the country. He will also be working directly with new and existing clients.
Scott brings a wealth of knowledge and experience from his previous role with the American Association for Justice (AAJ), the nation's largest plaintiff trial lawyer organization. At AAJ, Scott completely restructured the association's sponsorship platform. Under his direction, the new AAJ sponsorship program grew by approximately 60 percent.
Forge CEO, Spooner Phillips: "We are thrilled to have Scott join our company as we continue to build and grow our business. His experience and expertise will be an asset to the trial attorneys and clients with whom we work."
Scott is a graduate of Georgetown University where he earned his degree in government while playing baseball for the Hoyas. He and his wife currently reside in Washington, D.C.
About Forge Consulting:
Founded in 2003, Forge Consulting LLC serves plaintiffs and their attorneys with a full suite of services. The consultants at Forge provide a thorough analysis of settlement options on every case, identifying the client's best interests and providing multiple options in easy to understand terms. Forge helps clients plan for the complicated issues associated with government benefits preservation, asset protection, estate planning, debt planning, housing, healthcare, and more. To learn more about Forge Consulting, visit us at http://www.ForgeConsulting.com and see how certain you can be about your financial services partner.