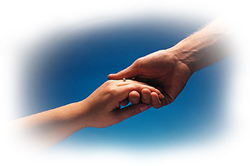 This collaboration will allow us to reach those most in need of grief support in the community.
Palatine, IL (PRWEB) March 30, 2014
Hope Palliative & Hospice Care announced today that they will be facilitating a monthly grief support group at the Palatine Township Senior Center in Palatine, IL. The group, called "New Beginnings," will be held at 2 p.m. on the first Thursday of every month. This group will begin on Thursday, April 3rd, 2014 at the Palatine Township Senior Center located at 505 S. Quentin Rd. in Palatine, IL 60067. It is open to all bereaved individuals and there is no cost for the group.
"We are so grateful to the Palatine Township Senior Citizens Council for collaborating with us on this effort to provide grief support to our community. We know there are many people grieving alone, and we want them to know they do not have to," said Lauren Ivory, Senior Chaplain and Bereavement Specialist for Hope Hospice.
The group will be led by Hope Hospice's Social Worker Veronica Douglas-Walker, LCSW and Chaplain Lauren Ivory, MDiv., BCC. Veronica Douglas-Walker, LCSW is a Licensed Clinical Social Worker under the states of Illinois and Indiana. She is experienced in providing individual, family, couple therapy and group counseling services for children through senior populations. Lauren Ivory, M.Div., BCC is a health care chaplain, board certified by the Association of Professional Chaplains. Chaplain Ivory is experienced in facilitating grief support groups, training volunteers in compassionate communication, and providing ecumenical spiritual support.
Individuals interested in learning more can contact Chaplain Lauren Ivory at 847.803.0400, email: livory(at)gohopehospice(dot)com or visit their webpage at http://www.gohopehospice.com.