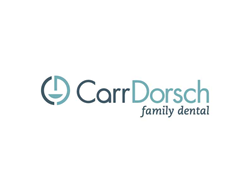 Keep Smiling, Bellingham!
(PRWEB) March 28, 2014
DoctorsElite.com, a service that helps patients around the United States locate doctors and facilities by diagnosis, treatment, specialty, or services they provide, has announced that CarrDorsch Family Dental, a Bellingham, Wash., family dental practice, has added their facility and doctor profile to the growing number of doctors and facilities using the site.
CarrDorsch Family Dental is a continuation of a practice that has been in Bellingham, Wash., for generations. Dr. Randle Carr, DDS, PS, and Dr. Mathew Dorsch, DDS, practice together, specializing in general, advanced, and cosmetic dentistry seeing pediatric and adult patients. Their team of professionals consists of friendly, smart, and fun people who are dedicated to meeting the needs of their patients with a great emphasis on preserving natural, genuine, and beautiful smiles.
Dr. Randle Carr grew up in Bellingham although his parents and grandparents were from Ferndale. He graduated from Bellingham High School and the University Of Washington School Of Dentistry, and then was commissioned as a Naval Dental Officer. He moved to San Diego where he completed a General Dentistry residency at Naval Dental Center with an emphasis on oral surgery at Marine Corps Depot and Balboa Hospital.
After his residency, the Carr family moved to Okinawa, Japan, where Dr. Carr provided dental care for the Marines and their families stationed with the 3rd Marine Division. He then served on a ship bound for Australia as the dentist for the 31st Marine Expeditionary Unit. During the time he spent overseas, Dr. Carr gained experience managing a comprehensive general practice.
Dr. Carr and his family have been back in Bellingham since 2002. He takes pride in serving his hometown community with the techniques he learned in dental school, in the Navy, and in the study groups he participates in. He is a member of the Academy of Osseointegration, a leading organization for implant dentistry that seeks to advance patient care, research and education.
Dr. Mathew Dorsch graduated from the University of Washington (UW) School of Dentistry in 1998. After completing the program, he practiced dentistry in a private practice. He also taught as an affiliate faculty member at the UW School of Dentistry and the Bellingham Technical College Dental Assisting Program. Before joining the practice in 2008, Matt also practiced at the Tulalip Indian Tribe's Public Health clinic.
Originally from Kenmore, Wash., Matt and his two children stay active in sports and the outdoor recreation that Bellingham has to offer.
Patients, doctors, and facilities can all register free accounts on DoctorsElite to search for doctors or facilities by a diagnosis, treatment, specialty, or service.
About DoctorsElite
Founded by Cyril V.K. Bethala, MD, DoctorsElite is a free, secure online service that helps patients find doctors and healthcare facilities, doctor's network with one another, and healthcare facilities promote themselves and increase their visibility. With the overarching goal of helping patients take their care into their own hands, DoctorsElite strives to make their tools as comprehensive and easy to use as possible.