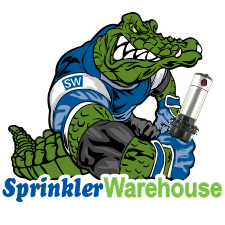 We believe that our green-conscious customers will love this new line of products.
Houston, TX (PRWEB) March 31, 2014
Sprinkler Warehouse, the largest online distributor of irrigation products in the US, has recently brought on a new line of pest control products by CedarCide in order to have a more extensive line of lawn care products.
CedarCide, located in Lewisville, TX, is a manufacturer of organic pesticides. Their line of eco-friendly products repel and kill common pests while not harming many beneficial insects like bees and butterflies. Their products range from one ounce spritzers for personal use to fifty five gallon drums of wood treatment for commercial uses. Some of the pests that CedarCide products protect against are scorpions, spiders, fleas, ticks, bed bugs and mosquitos.
In order to provide protection against the upcoming West Nile Virus threat, Sprinkler Warehouse decided that adding this line of products would complement their existing array of irrigation supplies. Sprinkler Warehouse also brought on a product called Skeetobusters, which injects CedarCide's organic formula directly into an existing sprinkler system. This allows the dispersal of the pesticide automatically every time a homeowner runs the system. The innovative system can protect your lawn all yearlong with minimum initial setup.
One of the most popular of these new products is their 'Best Yet' organic bug spray. This spray is great for homeowners to repel and kill the most common pests while not harming people, plants or animals. Their PCO formula is also very popular choice among professional pest control operators because of its non-toxic cedar oil ingredient that is a natural insect repellant.
Steve Okelberry, the owner of Sprinkler Warehouse, stated, "We believe that our green-conscious customers will love this new line of products. Having an organic insect repellents that are safe to use directly on skin or, alternatively, hooking up to your sprinkler system is something we're very excited about." All of these new products can be found by visiting the CedarCide section of their website or visiting their store in Northwest Houston, TX.
About Sprinkler Warehouse
Sprinkler Warehouse was founded in 1995 by Steve Okelberry. Since the beginning, Sprinkler Warehouse has focused on providing the highest-quality products at the lowest prices. Today it has grown into the largest online supplier of sprinkler and irrigation parts in the United States. The company strives to improve customer service through employee training, offering the newest products and the innovative use of the latest technology.