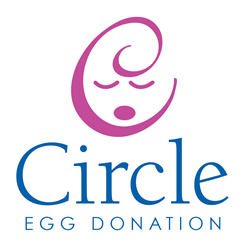 Boston, MA (PRWEB) April 01, 2014
Circle Egg Donation has joined a select few egg donation agencies that offer an advanced facial recognition software, which assists intended parents in finding the right egg donor. The program allows intended parents to select egg donors who most resemble their physical looks.
Based on a photo the intended parent provides to Circle Egg Donation, the 3D software from Precision Donor™ constructs a virtual topographical map of facial features. That map is compared to all of Circle's registered egg donors, yielding results of best matches for resemblance to the parent. Precision Donor's software is similar to that used by the U.S. Department of State and the Department of Homeland Security—it's that accurate and secure.
Once an intended parent finds a match, the software immediately erases all identifying information, including photos, from the database in an effort to protect user's privacy. All that remains is an algorithm, which is compared with egg donors in the database to find the closest matches.
In order to schedule a free consultation, please call the office at (617)-439-9900 or email info(at)circleeggdonation(dot)com.
ABOUT CIRCLE EGG DONATION
Circle Egg Donation has been building families around the world since 1995. Circle's social workers, program coordinators, and legal staff all lend to a smooth experience. Circle Egg Donation partners with top IVF clinics across the country to ensure that you have the highest chances of success. The agency's egg donors come from across the United States. They come from a variety of backgrounds, but are united in their desire to help our intended parents build families. Intended parents can search through thousands of available egg donors on the company's website as well as those of partnering egg donation agencies. Follow Circle on Twitter, Facebook, and Pinterest, and visit http://www.circleeggdonation.com for details.