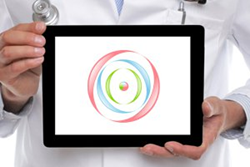 ...The SlimPlate App have many advantages that can help someone achieve weight loss success...
Rock Hill, SC (PRWEB) March 31, 2014
The SlimPlate App that offers information to many who are losing weight, added more for everyone to get the maximum benefit from the app. The SlimPlate App shows users the correct portions while eating out. The information includes restaurants and fast food restaurants. The app has a section where one can enter their weight and height, the app then calculates where that person will rate on the BMI scale. It also provides a weight journal and frequently asked questions.
Other features of the SlimPlate App is a timer to set meal times, exercise videos, and information on the SlimPlate System. The newest addition to the SlimPlate App is food suggestions, one can now see the appropriate portions for cheeses and alcohol. The SlimPlate App is completely free and can be used by iPhone or Andriod users. It can be found in the itunes store or google play store.
"The SlimPlate App has many advantages that can help someone achieve weight loss success." says Dr. Nwe, "The app can be used as a tool when going to a restaurant and you are not able to take your SlimPlate, everyone should try it."
Along with the app, one should consider getting the SlimPlate System for maximum weight loss results. The SlimPlate System is a four month weight loss plan that forms better eating habits. It consists of 13 pieces including plates, bowls, cups, and cutters. The SlimPlates are marked with colorful lines showing where to put carbs, vegetables, and meats. The smart cutters are used when different shaped foods become difficult to portion.
The creators of the SlimPlate System, Dr. Nwe and Dr. Grewal, are also offering a new Online Weight Loss Program "Shaping the Perfect You" completely free for limited time only. The next session will be January 23, 2014. Registration for this program is easy, just fill out the simple form. "Shaping the Perfect You" provides a step by step practical approach to effective weight loss from a weight loss doctor.
Dr. Nwe is a Diplomate of the American Board of Obesity Medicine and is Board-Certified in Internal Medicine. She co-founded the Ace Medical Weight Loss Center and co-created the SlimPlate System with Dr. Grewal. Sandeep Grewal, M.D. is Board-Certified in Internal Medicine and was the recipient of The Charlotte Business Journal's Health Care Innovator Award for 2013, and also named to the Top Forty Under Forty List in 2013.