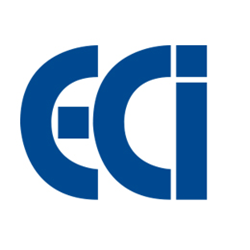 Together, ECI and the broker can optimally serve clients through unique tools that identify comprehensive HR and benefits solutions needs in order to streamline processes and reduce workload - Jennifer Reed, Manager of Strategic Partnerships & Alliances
Elkhart, IN (PRWEB) March 31, 2014
Electronic Commerce, Inc. (ECI) announces Jennifer Reed to the newly created position of Manager of Strategic Partnerships & Alliances. Reed joins ECI to build strategic partnerships and relationships with insurance brokers, HR consultants and HR technology consultants, and ultimately increase channel sales. She has more than 10 years of experience in the employee benefits field and five years of HR technology consulting.
While providing HR technology consulting services, Reed worked intimately with ADP, Ceridian, Ultimate Software, Paylocity, ECI, and others.
"I have built my entire career working with benefit brokers and consultants," says Reed. "ECI stands out above the rest as my favorite vendor due to product and service. The company has an honest, straightforward approach and was my top choice out of four competitive job opportunities. I know if I am going to continue to work with broker partners, I need a great vendor that will not damage my extensive broker relationships. ECI sees the same value as I do in partnering with benefit brokers and consultants, and I joined their team exclusively to grow that channel."
Reed says with technology so readily available, employers are hiring an even more tech savvy workforce that demands and expects more from them. Regulations such as healthcare reform continue to have a significant impact on businesses bottom lines by creating more administrative work. ECI's strategic partnerships with brokers and consultants will deliver a well-coordinated approach to benefit plan design and advanced HR technology, ensuring employer strategies and systems are aligned.
"Employee benefits are becoming more complicated to manage every day and my goal is to form partnerships within the broker community to the benefit of employers," says Reed. "Together, ECI and the broker can optimally serve clients through unique tools that identify comprehensive HR and benefits solutions needs in order to streamline processes and reduce workload."
Jennifer Reed grew up in north Texas. After graduating from Austin College, she began her career in employee benefits at CIGNA Healthcare in 2000. While at CIGNA, Jennifer was promoted to a supervisory role and was put in charge of resolving escalated customer service issues. She worked directly with key accounts such as Sprint and Texas Health Presbyterian. From there, Jennifer worked briefly for Instant Benefits in 2007 (Company Acquired by Plansource in 2008) selling a benefits enrollment platform to benefit brokers nationally. From 2008 until she joined ECI, Jennifer worked for an HR Technology Consulting firm based in Boston, Mass. While there she consulted with more than 600 employers (ranging in size from 10- 16,000+ employees) in the areas of HRIS, Integrated HRIS & Payroll, and Benefits Enrollment.
About ECI
ECI is a Software as a Service (SaaS) provider of fully unified, Human Capital Management (HCM) applications in the Cloud. ECI is dedicated to equipping complex enterprises and midsize organizations with the Human Resource Information System (HRIS) technology they need to leverage the HR function as a key business driver. ECI® Empower solutions include Payroll Processing and HRIS, Reporting and Business Intelligence, Self Service, Benefits Management and Enrollment, Recruitment, Onboarding, Performance Management, Learning Management, and Time and Labor Management. Founded in 1996, ECI services clients ranging from 100-10,000 employees in virtually every industry, both publicly and privately held. ECI has earned several awards, but is most proud of its high retention rate. Learn more at ecipay.com or call 800-320-9530.
For additional information, please contact:
Leanne Phillips
Director of Marketing
Electronic Commerce, Inc.
2810 Dexter Drive
Elkhart, IN 46514
574-970-4400
lphillips(at)ecipay.com