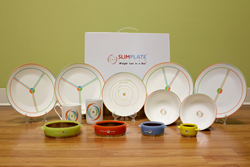 ...Physicians will then be introducing their client to a healthier solution...
Rock Hill, SC (PRWEB) March 31, 2014
Ace Medical Weight Loss Center is a successful weight loss practice, especially with the group weight loss boot camp program. The new Online Weight Loss Program"Shaping the Perfect You" is designed and presented by well known weight loss doctors. "The Online Weight Loss Program the exact copy of the actual boot camp program, but better. The Online Weight loss Program can be completed at home, this holds many advantages for clients and busy physicians." Says Dr. Myo M Nwe
Physicians often do not have time to provide counseling to their patients on how to lose weight. That results in patients trying to find their own way and often end up trying questionable weight loss products. To help people struggling with their weight learn the right way to lose weight, the Ace Medical Weight Loss Center has put its highly successful weight loss program online for everyone to see. Next time a physician is asked by a patient "How do I lose weight?", they can guide them to the Online Weight Loss Program presented by a weight loss doctor. Physicians are now able to provide their patients with healthier weight loss solution compared to ineffective and sometimes harmful products.
The Online Weight Loss Program "Shaping the Perfect You" is doctor designed with the intention to limit the barriers to lose weight. Registration for the new Online Weight Loss Program is simple. Just fill out the form at http://www.SlimPlateSystem.com/register.
In this Online Weight Loss Program registrants will learn:

Five Reasons to Lose Weight
Three Must Haves When Choosing a Weight Loss Plan
Five Ways to Avoid Derailing Your Diet
And Much More
Dr. Sandeep Grewal and Dr. Myo Nwe are the founders of Ace Medical Medical Weight Loss Center, the inventors of the SlimPlate System and its related mobile apps. Dr. Nwe is a diplomate of the American Board of Obesity Medicine and Internal Medicine. Dr. Grewal a diplomate of the American Board of International Medicine. He has been named one of Charlotte Business Journal's "Forty Under 40", received the magazine's 2012 "Innovation in Healthcare" award and Vitals "Top 10 Doctor" 2013 award.