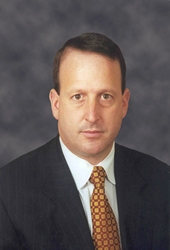 New Orleans, LA (PRWEB) March 31, 2014
Top entertainment and copyright litigator and Loyola University New Orleans College of Law alumnus Richard Busch, J.D. '90, also named to Billboard Magazine's 2012 Power 100 list of the most influential people in the music business, will return to his alma mater as the keynote speaker at the Entertainment Law Symposium next month. The symposium takes place at the College of Law Friday, April 4 from 1 to 4 p.m. in room 308. It is free and open to the public. In addition to Busch's presentation, the symposium will examine the local legal and business climate of film, TV and music production, licensing and financing.
Busch, who is a partner at King & Ballow in Nashville, Tenn., where he leads the firm's entertainment practice, will discuss one of his cases, F.B.T. Productions LLC v. Aftermath Records, (No. 09-55817, No. 09-56069, United States Court of Appeals for the Ninth Circuit, 2010 U.S. App. LEXIS 18450, July 12, 2010, Argued and Submitted, Pasadena, California, September 3, 2010, Filed) the landmark decision in which the U.S. Court of Appeals for the Ninth Circuit found that agreements between record label Universal and digital download providers like iTunes, are licenses, not sales agreements. As a result of this decision, Eminem's recording agreement entitled him to 50 percent of Universal's net receipts for sales of his songs by iTunes and other online music services. Busch will also discuss the copyright cases he has litigated, including a recent case he filed on behalf of American Idol past winners that claim the plaintiff and the artists were underpaid millions of dollars in royalties. (The case is 19 Recordings Limited v. Sony Music Entertainment, case number 14-cv-01056, in the U.S. District Court for the Southern District of New York.)
Prior to Busch's keynote, two panels will cover music licensing issues and the New Orleans film climate. The first panel will cover the so-called "360 deals" and music licensing for film, TV and commercials. These types of deals are partnerships between recording companies and artists that take into account many different aspects of a contract, including songwriting, touring and merchandising. The attorney panelists are Dino Gankendorff of Provosty and Gankendorff L.L.C. and Brandon Frank of Pailet & Ostendorf L.L.P.
The second panel covering the film climate and culture in New Orleans, will discuss various legal issues including tax credits, film financing, and common distribution and licensing agreements. The panelists are Allen Frederic of law firm Jones Walker and Buddy Patrick, J.D. '11, founder and president of Windy Hills Productions, a local production company focusing on motion pictures in Louisiana.
The symposium is sponsored by Loyola's Sports and Entertainment Law Society, the Moot Court program and the Office of Skills and Experiential Learning at Loyola's College of Law.
For more information, contact Bart Elliott, vice president of entertainment for the Sports and Entertainment Law Society at belliott(at)loyno(dot)edu.