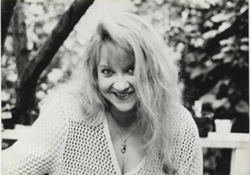 "Knight has lit the path of gratitude and spurred us to make this important spiritual practice the center of our lives."—Spirituality & Practice, on Brenda Knight's The Grateful Table
(PRWEB) March 30, 2014
At this year's annual Pitch-O-Rama hosted by the Women's National Book Association, Brenda Knight will share her top ten tips for publishing success. Knight will also be accepting face-to-face pitches for book ideas from all attendees wanting to get their start in publishing. In the words of the WNBA, "This is a rare opportunity to pitch one-on-one to some of the Bay Area's best publishing professionals in an intimate, informal setting." Brenda Knight is the founding publisher of Viva Editions, an ever-growing indie press that publishes non-fiction books that inform, enlighten, and entertain.
In addition to offering invaluable pitching time for aspiring authors, the Pitch-O-Rama will also feature a panel on whether the categorization of "Women's Fiction" is helpful or harmful. Other industry professionals include Peter Beren, Amy Cloughley (Kimberly Cameron), and Rachel Neumann (Parallax Press).
WNBA-SF Pitch-O-Rama: Meet the Agents and Editors, Saturday, March 29, 2014
Women's Building, 3543 18th St. (between Guerrero & Valencia Sts.), San Francisco
Brenda Knight is a publisher and editor who writes about women's history and issues affecting women's lives today. The author of The Grateful Table (also available in audio), Sheroes, The Poetry Oracle, Wild Women and Books, and the American Book Award-winning Women of the Beat Generation, Brenda also does volunteer work with women newly diagnosed with breast cancer. Brenda believes everyone does have the inalienable right to the pursuit of happiness and lives in one of the happiest places on earth, the San Francisco Bay Area.