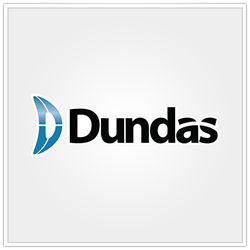 "We are very pleased with the Dundas dashboards... We chose Dundas because of their excellent reputation as a leader in this area" said David Nichols, CIO at Masonicare
Toronto, ON (PRWEB) March 31, 2014
Today Dundas Data Visualization announces that Masonicare, a leading provider of healthcare and retirement living communities for seniors in Connecticut, has chosen Dundas to present its clinical metrics for skilled nursing facilities and home healthcare.
Masonicare uses dashboards for internal use to display its operational, financial, and quality metrics. This has allowed Masonicare to gain insights into business performance and enhance operations.
Masonicare chose Dundas for its excellent reputation as a leader in data visualization and dashboard technology, and for its flexibility in data connection and file sharing capabilities.
Michael Nichols, Chief Information Officer at Masonicare said "We are very pleased with the Dundas dashboards. They have helped Masonicare track clinical metrics via daily dashboards for our skilled nursing facilities and home healthcare. We chose Dundas because of their excellent reputation as a leader in this area."
Scott Benzie, VP of Client Enablement at Dundas said that "we found that Masonicare is an organization that truly understands data and how it can be used to give insight into business performance. We were happy to provide Masonicare with a dashboard solution that would enable it to use its data to provide innovative, values-based care."
About Masonicare
Masonicare is Connecticut's leading not-for-profit continuum of healthcare and retirement living for seniors. Affiliates include Masonicare Health Center, Masonicare at Ashlar Village, Masonicare at Newtown, Masonicare Home Health & Hospice and Masonicare Partners Home Health & Hospice, Masonicare Primary Care Physicians, Masonicare Behavioral Health, Masonicare at Home and The Masonic Charity Foundation of Connecticut. For more information visit http://www.masonicare.org
About Dundas
Dundas Data Visualization is a world leader in data visualization and dashboard solutions. Its goal is to provide the best possible data visualization software and services to address the growing need for data-driven decisions in modern business. Dundas offers a flexible software solution and professional services that provides comprehensive dashboard consulting, product enhancement and training. For more information visit http://www.dundas.com